May in NH? This year it was the right time to travel - escape of mud season, black flies, and showers. Sardinia had always been on my list for a climbing trip/ travel vacation. I made the flights plans well in advance booking the tickets with United Airlines using frequent flyer miles. This flight was quite easy with a overnight flight to Milan then a short 1 hour flight to Sardinia. Terry and I arrived on the island at the Olbia airport in mid afternoon with bright sunshine and temps at 27C.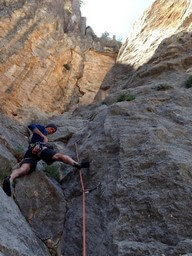 Soon enough we were at the crags - working the limestone routes. We concentrated our climbing to the southern areas around the town of Baunei. This area was a less traveled/climbed area. The limestone rock was very solid, not polished, and we had most areas to ourselves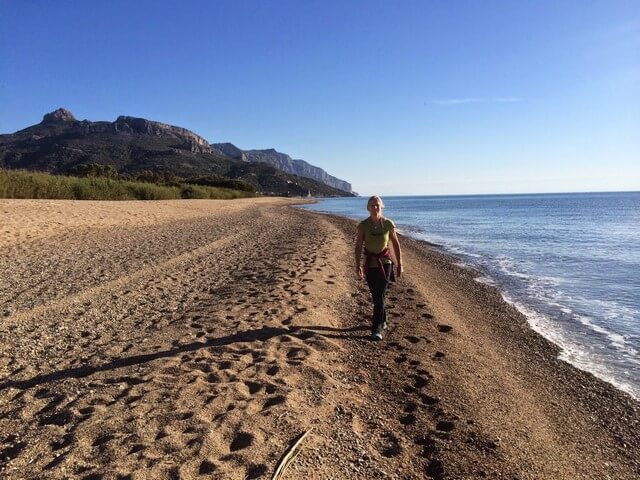 Each morning we woke early and headed to the beach. These morning walks/ runs were a perfect way to loosen up.
Serenity Rope, Taranaki Pack, - the package was light and right.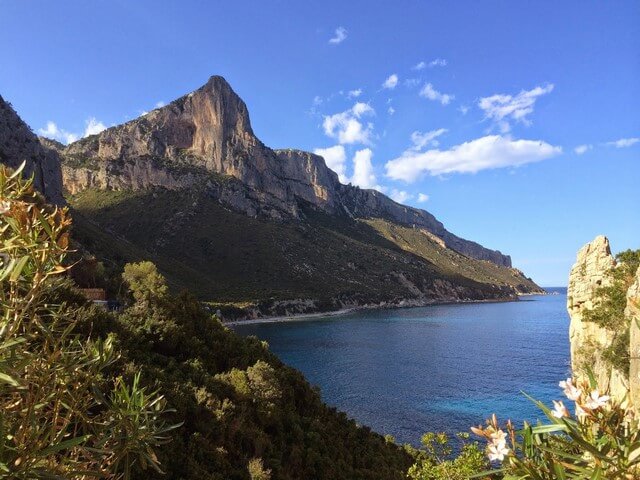 Rugged coastline - unclimbed lines everywhere.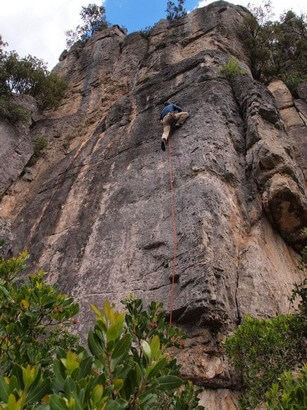 On our climbing trips, onsighting routes is the general activity. There is not time to develop projects as we want to visit as many areas as we can. We climbed routes in the 6a to 7b range and had a blast.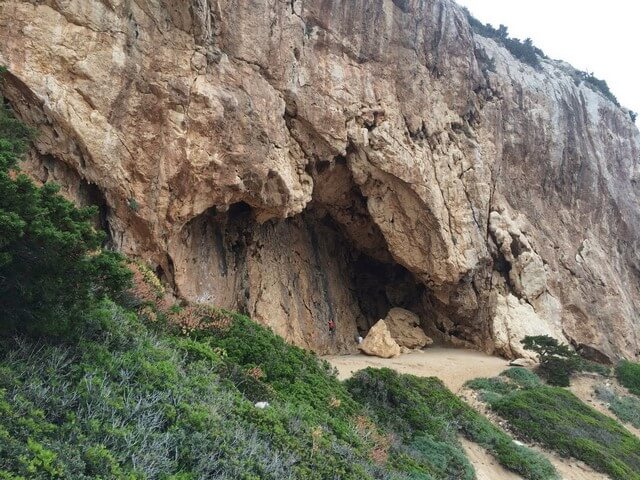 This is one of the caves by Cala Gonome - a well climbed/visited area. This rock was slick to the touch. The ocean is just out of the photo making it feel moist much of the time. We found the better climbing inland just a few miles from the water.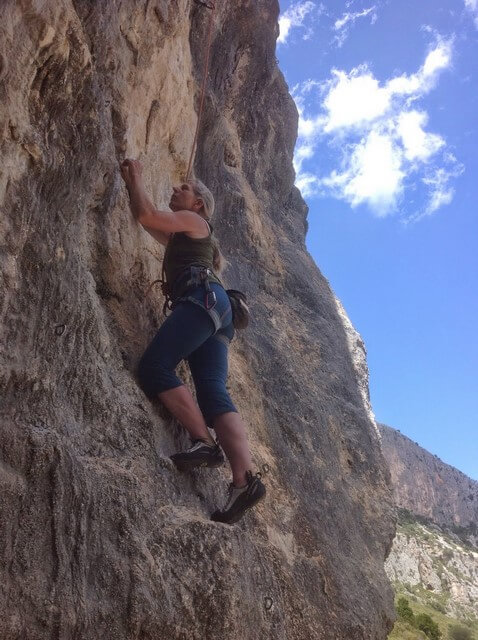 Terry on one of the steep 6c+ at Villagio Gallico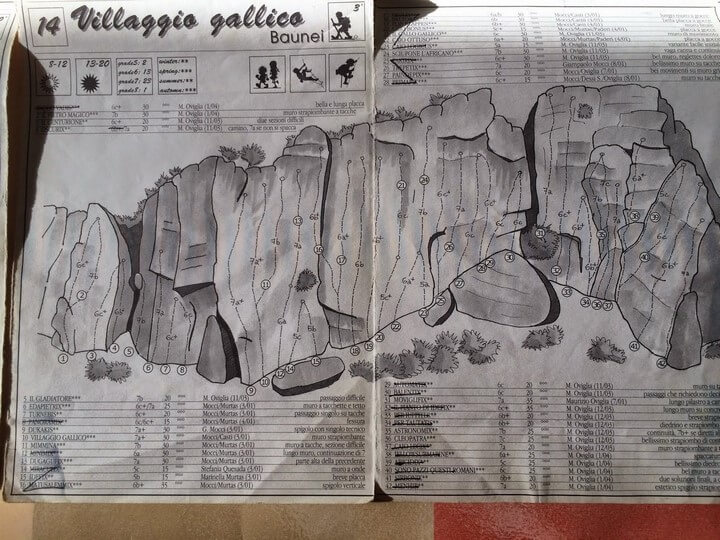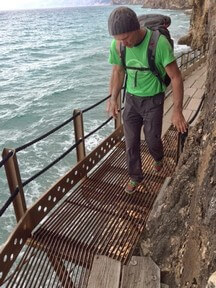 This old catwalk to one of the lower caves was exciting.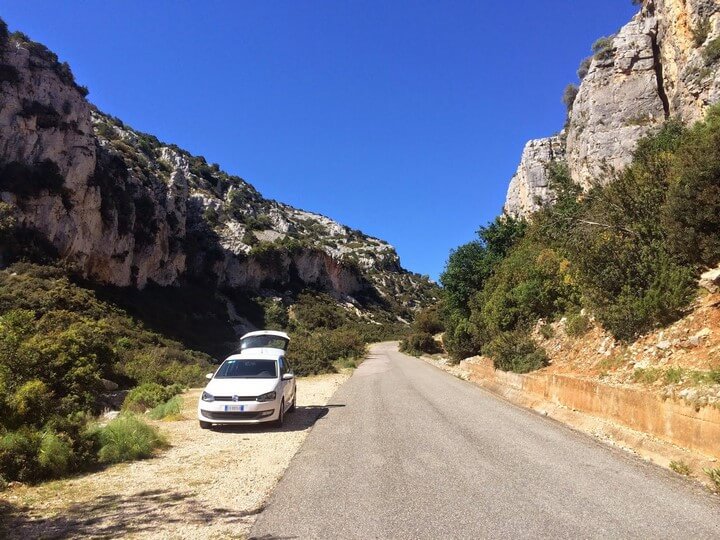 Small windy roads led to deserted climbing areas.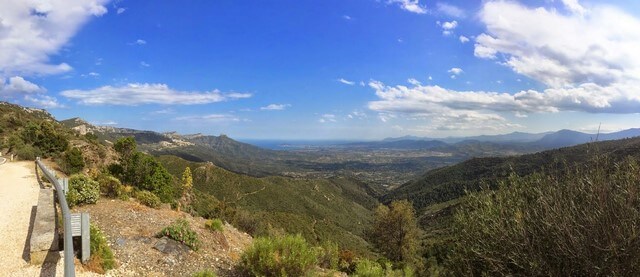 Sardinia - a special island retreat.
After a few days we found ourselves quite relaxed - a true vacation.
Art Mooney