As an instructor for the American Mountain Guides Association, I have the privilege of helping to train the next generation of up and coming Mountain Guides. Red Rocks, Nevada outside of Las Vegas is one of our premier training grounds in the rock discipline. Red Rocks gives us access to grade 5 routes with cracks, chicken head face climbing, a mix of natural protection and bolts and interesting descents all within view of the famous Las Vegas strip. This is the perfect terrain for guides working on becoming Certified Rock Guides.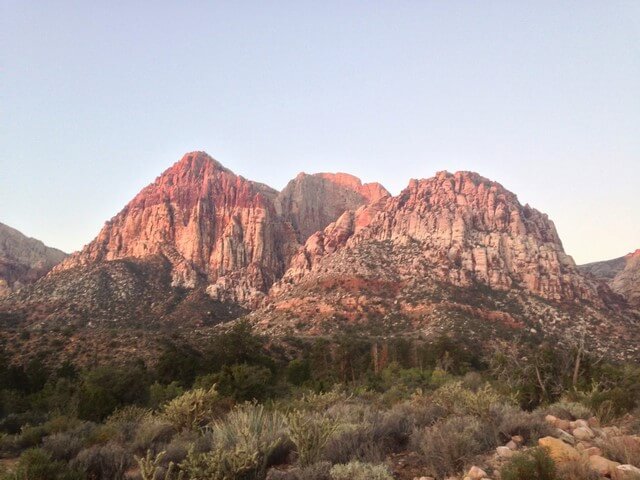 Rainbow and Magic Mountains at sunrise
While these courses can be intense for the students with lots of new knowledge and skills and an examination at the end, we still try to have some fun and keep things light.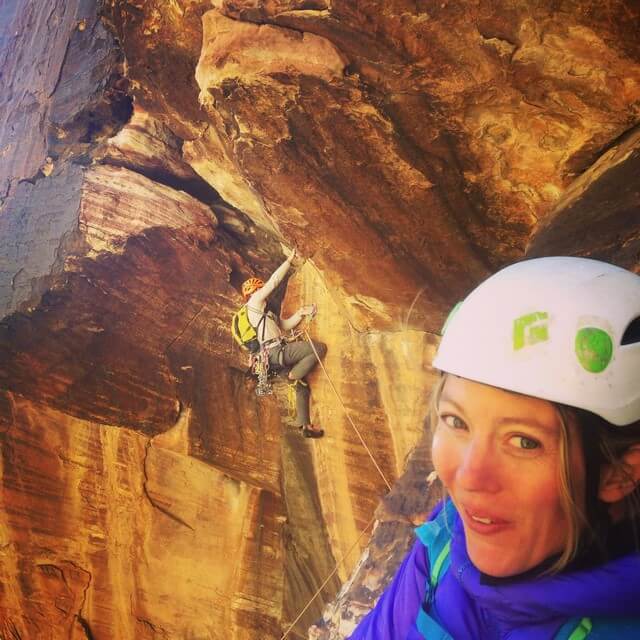 Pulling the crux and hanging at the belay
During these courses I find that even as the instructor, I still learn new things from my students as well as other instructors.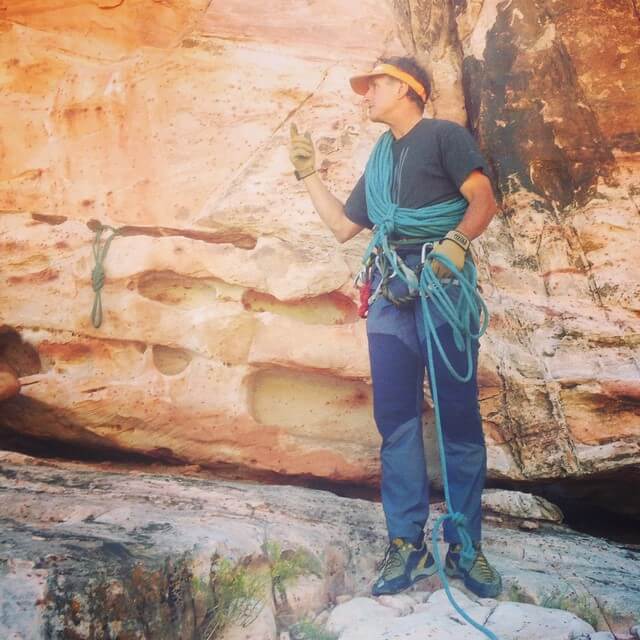 Mark Chauvin talking short roping
With several courses and exams happening at the same time, its fun to see everyone getting after it, sharing beta and working toward common goals.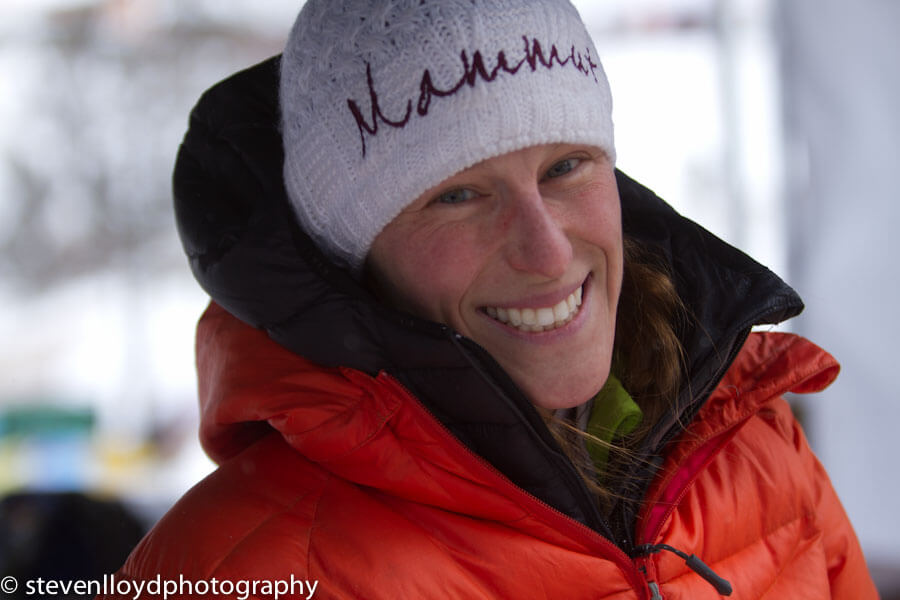 After my annual stint in Vegas, it was off to Boulder for the AMGA annual meeting. This is a great time to get to know others in the industry, share ideas and help be a part of moving the organization forward. This is always a great time with parties, meetings, clinics and of course some time to climb for fun!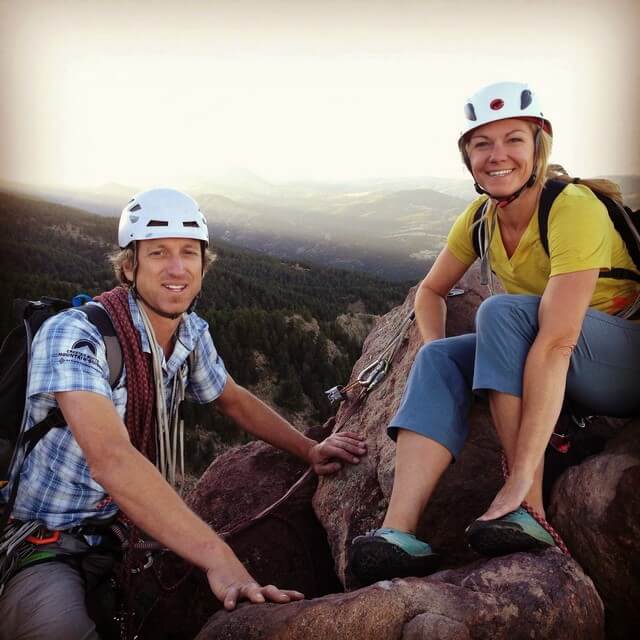 Top of the 1st Flatiron
Climber on top of the 3rd Flatiron