Garibaldi Provincial Park protects almost 2,000 square kilometres of rugged alpine wilderness just north of Squamish and provides world-class hiking, mountaineering and skiing objectives for locals and tourists alike. The majority of the park is virtually impenetrable, but a few well-developed access points between Squamish and Whistler allow outdoor enthusiasts to explore some of the region's gorgeous, alpine terrain. The iconic volcanic peak, Black Tusk, is one of the area's major draws, and shortly before the fall rains settled onto the B.C. coast, we made an exploratory trek up Empetrum Peak to see the Tusk from a new perspective.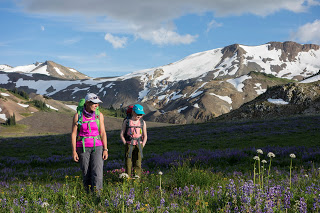 Garibaldi Park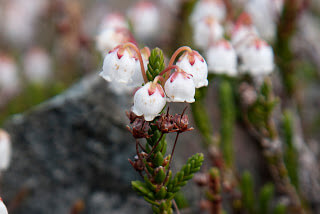 White mountain-heather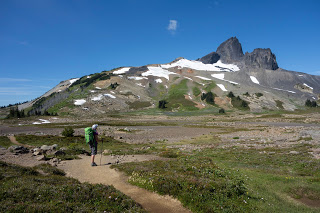 Black Tusk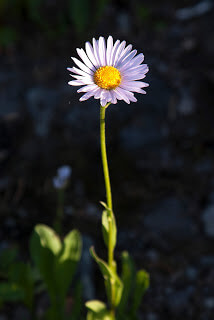 Subalpine daisy
Empetrum is a subalpine evergreen shrub, also know as crowberry, that produces blue, edible berries. The broad, ridge-like peak that bears its name runs northward from Black Tusk, and provides a view of the extinct volcano found nowhere else in the region. The most direct way to reach this zone is via Helm Creek Campground, a perfect staging area for day trips that lead deeper into the park. August is the prime month to visit, since the majority of the winter snows have melted and the alpine wildflowers are in full bloom.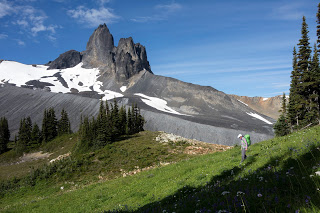 Black Tusk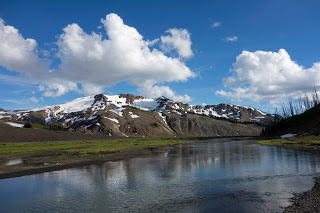 Panorama Ridge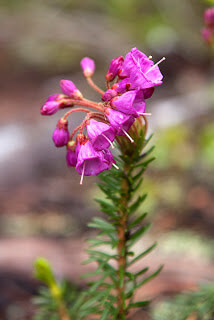 Pink mountain-heahter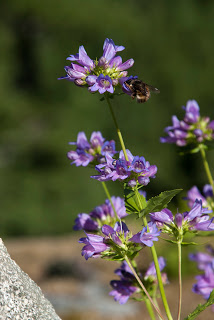 Coastal penstemon
We found no trail up Empetrum, but the terrain was user friendly and the distance quite reasonable. The rewards of hiking off-trail in a park such as Garibaldi are great, but this approach requires much respect for the fragile, alpine ecosystem. The plant species that do survive here struggle due to the short growing season and very harsh conditions. If you do go, bring your camera and enjoy the lovely surroundings, but tread very gently on the delicate plant life. Mountain-heather can take 20 years or more to reach a height of just 20 cm...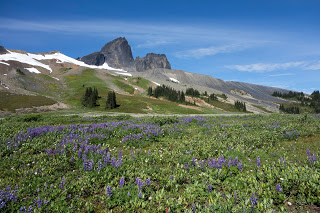 Black Tusk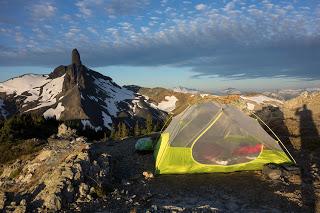 Black Tusk from Empetrum Peak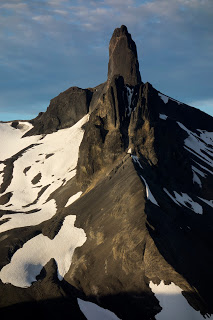 Black Tusk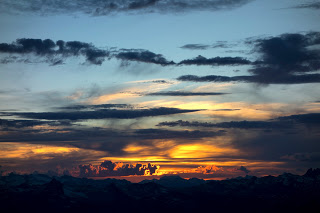 Garibladi sunset
Marc Bourdon - Squamish, BC