For over 7 years I have been actively using Mammut equipment and clothing. These products are put to the test - day upon day of climbing and guiding work in all seasons. Its difficult to choose just a few of the Mammut Alpine products that truly stand apart.
The home turf - Mt Washington and the Presidential Range.
Home to the worlds worst weather - data from this past week minus 16 and 128 mph winds.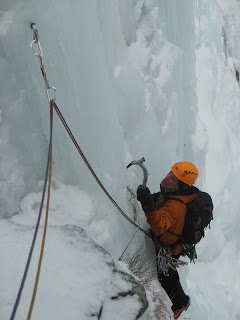 Mammut Ropes - 7.5 Twilight Twin ropes a favorite combo of mine for any high end multi pitch route with one other climber. Lightweight, very strong, ease of full rappels, meets standards for half and twin ropes.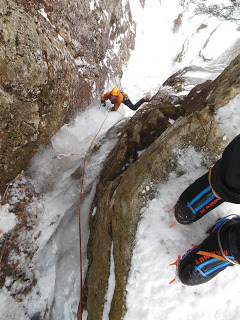 Nordwand TL Boot - this is the boot I have been searching for. For quite a while I have used the Mamook GTX and Mamook Thermo. They are great boots but not warm enough for my use in the heart of the winter season. These Nordwand TL Boots do the trick, warm - yes, easy to take on and off - yes, extremely lightweight - yes. I have used these fantastic boots both for ice climbs and mountain ascents.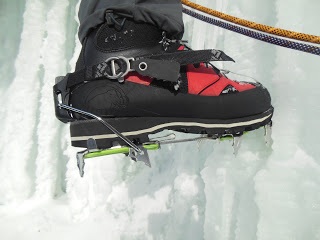 The Mamook GTX Boot in action - also lightweight and very good fit.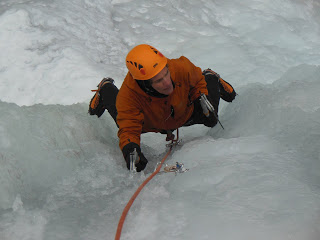 Mammut Ropes Serenity 8.9 - this is another favorite choice for single ropes on the steep ice routes where 70 meters get me to the belays or on the ground. Excellent smooth working rope, easy for belays, very light for a 70 meter.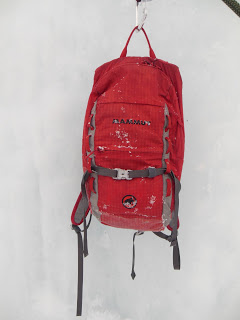 All Mammut packs stand out and have held up very well.
This Neon Light Pack is the one I use when I am on the sharp end of a difficult route.
Enough room to carry just what I need on a cold day - Belay Jacket, Mitts, First Aid, Thermos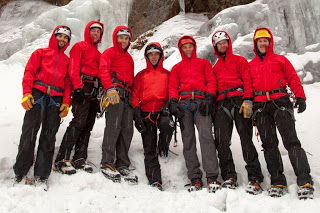 Mooney Mountain Guides - totally psyched on their MMG Embroidered Mammut Ultimate Hoody Jackets.
Cannon - The Black Dike Route - Laser Jacket, Spindrift Guide Pack, Mamook Thermo Boots,
Nordwand Gloves, Twilight Ropes all make for an awesome package of equipment and clothing.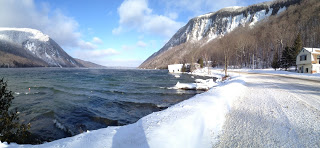 Lake Willoughby - Vermont's
The Northeast Kingdoms High End Ice Area.
I am very fortunate to be one of the Mammut Athlete/Guide team members and look forward to another 2013 season with the team.
Thank You Mammut
Art Mooney
AMGA/IFMGA Mountain Guide