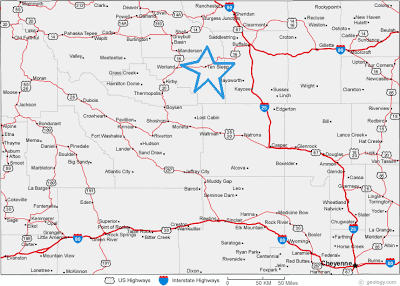 Today was my first climbing day at Ten Sleep Canyon -and I'm SO HAPPY to be climbing on a rope again! This month, I'll be staying with

Alli Rainey

and Kevin Wilkinson -and today they let me come along as the third person in their party. Mind you, this is kind of like a tricycle with two shiny, spinny wheels and one that's all sticky and bent. But no matter, they belayed my silly body up some of the most fun climbs I've done in a while!
Today we climbed at the Slavery Wall, which sometimes goes by the name of"Poop Your Pants Because Climbing is so Fun Wall". The best part about climbing three is that someone can be taking pictures all the time. So we busted out the cameras and went to town.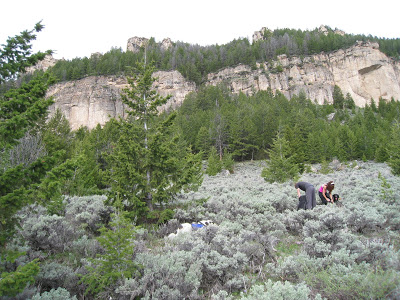 The hike up to the Slavery Wall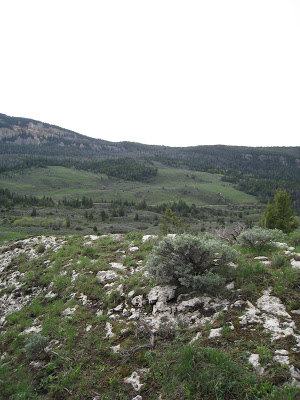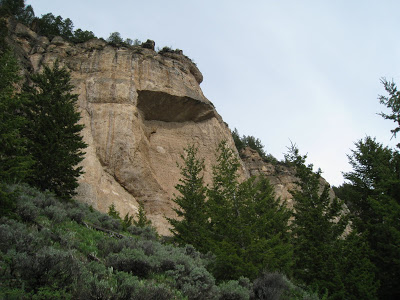 View of the wall from the trail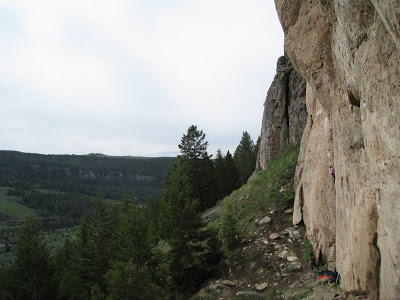 Alli climbing the crack shared by many routes as their start