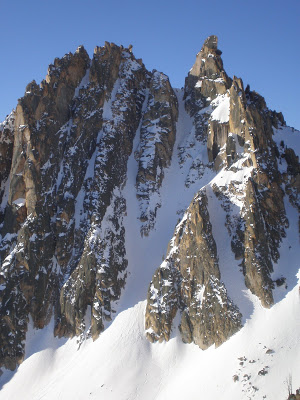 Hayburn Couloir-Sawtooths
Greetings,
Wow.... it time to switch gears from tele-ski mode to climbing and biking adventures! But, first I'd like share a video from Hayburn Couloir in the Sawtooth Mountains in Idaho with the K2 team. The route was accessed from the Bench Lakes Hut which is one of Sun Valley Trekking
www.svtrek.com/
5 huts or yurts! I was blessed to spend half the month at these huts in beautiful Idaho! More Mountain Niceness to come...............Enjoy!
Danny Irie Walton
Andrew McLean getting ready to drop in Hayburn.
Love the Nirvana Series.....bomber gear!
Home Sweet Home.....Sawtooths,Idaho.