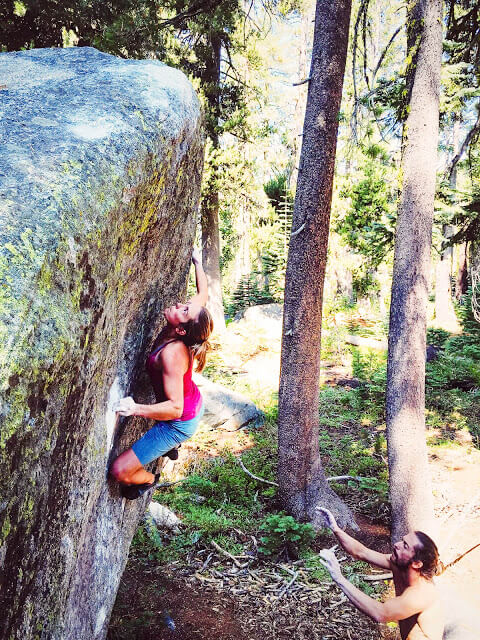 Christine attempts Slam Dunk (V7) during the Boulder Bash, an outdoor community competition at Castle Peak
(just west of Truckee).
When we weren't working or studying, we spent this past fall exploring the area around our new home, Reno. It's really cool to live in an area where the shear number of established boulder problems and routes is overwhelming–and that's not to mention the problems and routes that have yet to be discovered. Beyond the enormous quantity of rock here, the quality of the granite is excellent, which makes it even more satisfying to climb, and makes us even more excited to look for more rock in the future.