This Winter has been one of the coldest in recent history here in the Southeast meaning the ice has been better than ever! I have been fortunate enough to climb ice several times a week for the past month which is basically unheard of around here. Many lines that never (or rarely) form have come in and the regular routes are fatter than most can remember.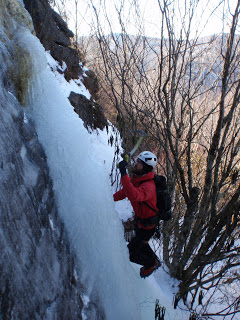 Marcus Webb, Craig Yonkers and I did a quick solo of a 2,000 foot gully climb in the Shining Rock area.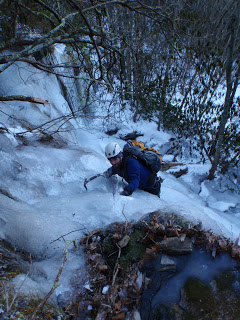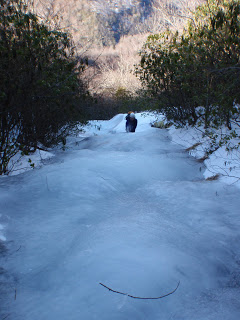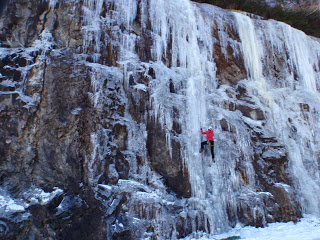 One of the most popular and reliable areas is the roadside crag at 215....good steep lines here are a great way to learn or hone your skills.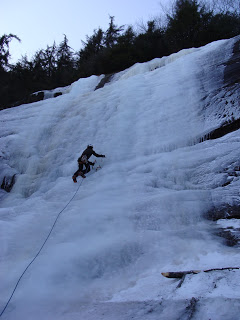 This natural flow rarely forms like this! Extremely fat for NC.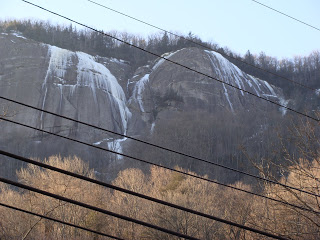 A look at the climbs of Blue Rock....some of the biggest and steepest lines around when they are in.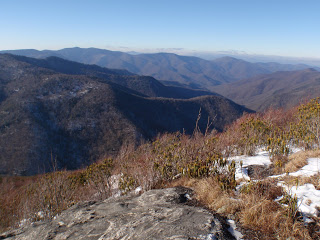 A nice view from the top!