The northeast hosts a wide variety of fine ice climbing and alpine routes. This season has been great and we have been able to enjoy the many different types of climbing that are all within a few hours drive of my base in central NH.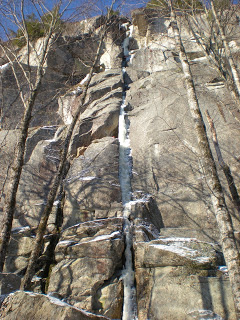 Repentence in the morning light - one of New Hampshire's classic ice routes.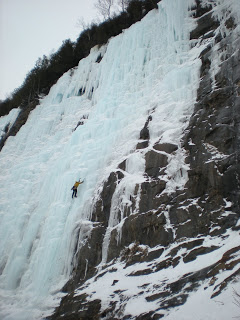 The steep lines at Lake Willoughby excite me every time I visit this area in the Northeast Kingdom of Vermont. Here is a friend, Jay, starting up the Glass Menagerie.
Torin on the final ice runnel of Shoestring Gully one of the finest alpine routes on Mt Webster. Two thousand feet of snow and ice lead one to a spectacular view of the entire Crawford Notch.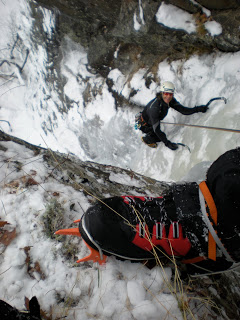 Rumney is most known for its difficult sport routes. Well before there were any bolts the locals were coming here for the ice routes. There are a variety of 100 foot south facing routes that come into condition each winter. Here is Alfonzo on the Geographic Factor.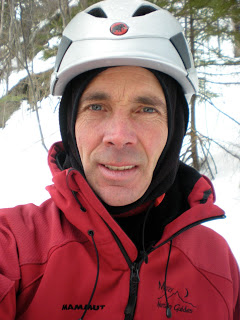 Art Mooney