Cannon Cliff soars high above the valley floor of Franconia Notch, New Hampshire. It's nearly 1000 feet high and over a mile wide, perhaps the most demanding and committing alpine wall in the eastern US. Cannon offers many classic routes, two that I frequently climb are Moby Grape and the best ridge climb in the east the Whitney - Gilman. I have posted some photos and descriptions of two recent climbs with Jerry and Aubrey guests of
Mooney Mountain Guides
.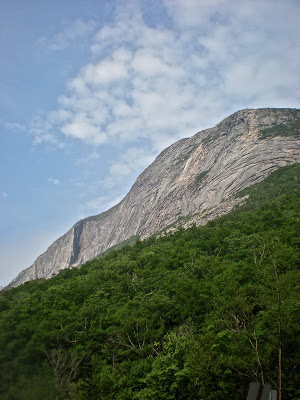 The view of Cannon from Profile Lake.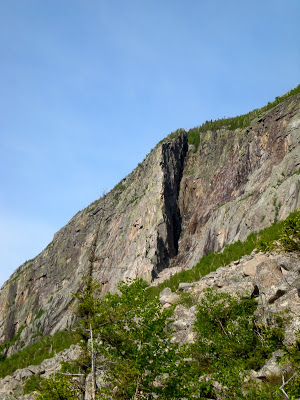 The Whitney Gilman Ridge 5.7 with the Black Dike in the shadowed cleft. The WG was first climbed in 1929 by Bradley Gilman and Hassler Whitney in 17 short pitches without the use of pitons. At that time it was the hardest climb in America.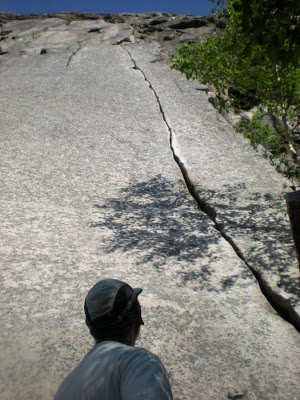 This is Reppy's Crack - without a doubt the finest hand crack in the White Mountains. Reppy's crack is the start to Moby Grape a 9 pitch crack and face route at the 5.8 grade.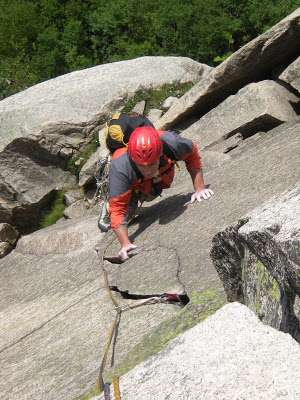 Aubrey climbing beautiful cracks leading up to the triangle roof on pitch 3.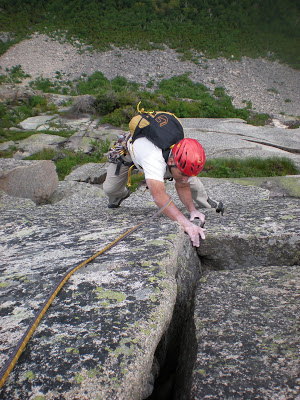 More cracks and corners leading to the top of the route. The upper pitches offer varied climbing on clean alpine rock.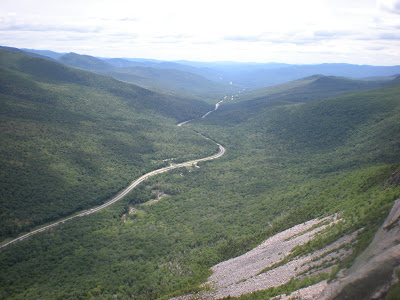 The view from the top of Moby Grape. The Pemi Valley sweeps southward out of Franconia Notch. Cannon is an awesome alpine crag - if you are in NH or planning a visit put it on your list of places to climb.
Art Mooney