Our guidebook company,
Quickdraw
Publications, is currently working on a brand new guide to the high-quality limestone sport climbing in the
Canadian
Rockies. I've climbed here many times over the years, including this past summer, and believe it to be one of the best summer locations for sport climbing in North America. Nowhere else will you find such comfortable summer
weather
and multiple north-facing cliffs. The climbing is suitable for all ability levels and the surroundings in the
Canadian
Rockies are simply stunning. We expect to have this book ready by May or June, just in time for the prime climbing season. It features 13 major climbing areas and over 2,000 routes. Enjoy the photos!
The Three Sisters, just south of
Canmore
.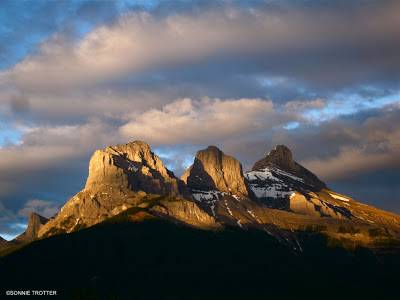 Mountain goats, along with many other large mammals, are quite common.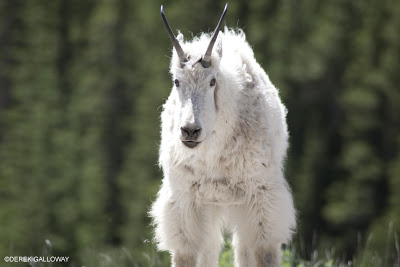 The
awesome
Planet X wall at the back of Cougar Creek. This crag has about 20 routes up to 5.14-, some almost 40 metres long! Elsewhere in Cougar Canyon are a ton of good moderates, all within walking distance of
Canmore
.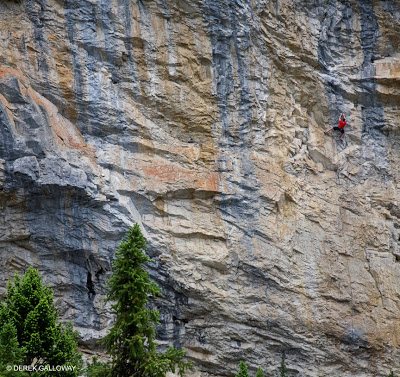 The famous quartzite crags at the back of Lake Louise. This is a must-stop for any visiting climber. The cliffs feature excellent sport and trad routes in an absolutely stunning setting.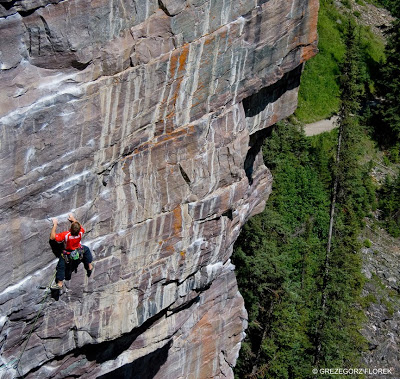 The Raven Crag just outside of
Banff
. There's some monster pitches at this crag, too. The climb below is Telltale Heart (5.12d).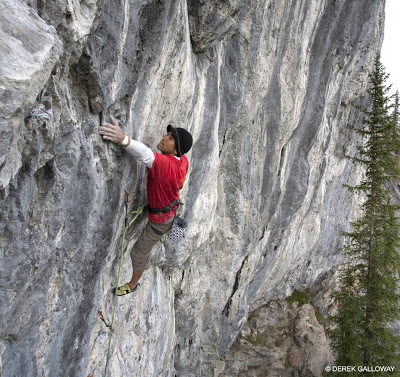 Bataan has some of the best pocket climbing in the Bow Valley. The rock is super high quality and the crag has excellent routes from 5.10-5.13.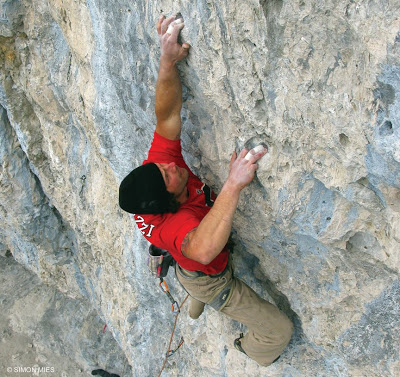 You can't beat
Acephale
for high-end sport climbing. This steep crag has the greatest concentration of 5.12-5-14 sport routes in Canada! The routes are very physical and crag is north facing. Pictured below is
Existence
Mundane (5.14b).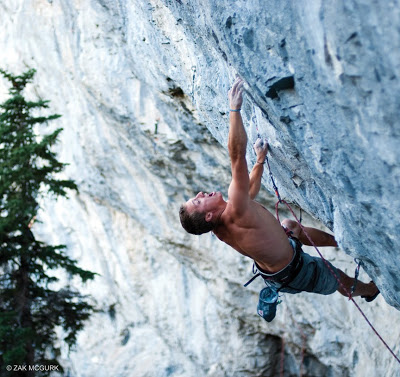 The blue-streaked walls of
Acephale
.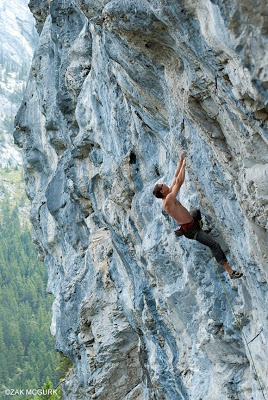 The rarely visited Black Feather canyon. This is Carnal Prayer Mat (5.12c).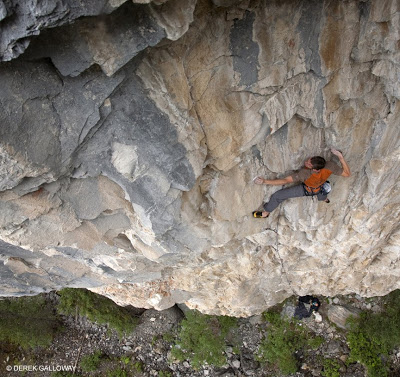 Prairie Creek is another great spot for compact grey stone and steep pockets. Pictured below is a 5.12b.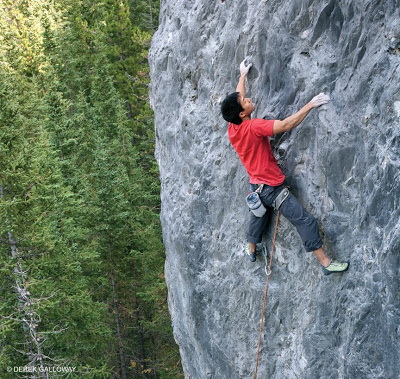 The famous Water Wall in Grotto Canyon, home to some of the area's oldest sport climbs. This is
Tintin
and Snowy Get Psyched (5.12d).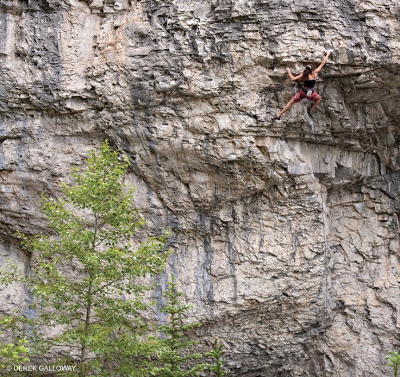 Beautiful blue streaks in Heart Creek. This is the
Convincer
(5.12b).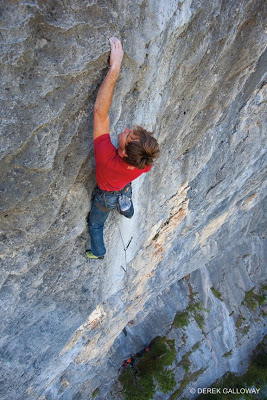 Heart Creek is great for kids too!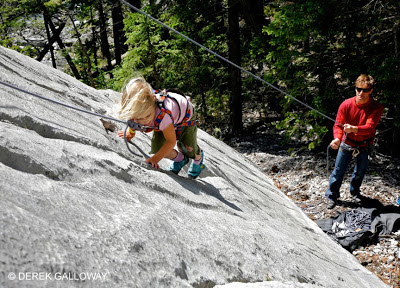 Heart Creek. The best zone in the valley for 5.10 climbing.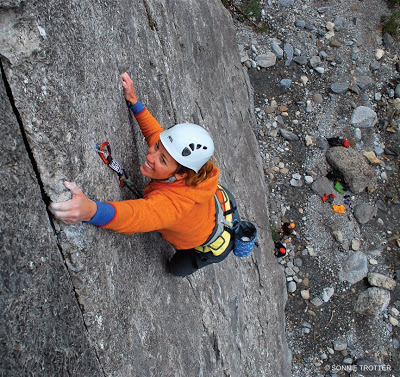 Enjoy the winter everyone,
Marc
Bourdon