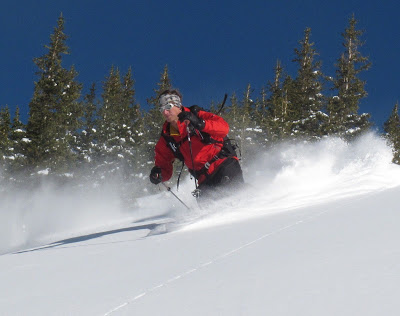 Winter has come in hard and fast in Crested Butte. With over 200 inches of snow in December, we are off to an incredible start. Of course, when the snow flies, I get busy with avalanche forecasting for the
Crested Butte Avalanche Center
, ski patrolling,
guiding backcountry skiing
as well as guiding for
CS Irwin Snowcat Skiing
. While it makes for a busy schedule, I love all of my jobs so much that I just can't seem to stop!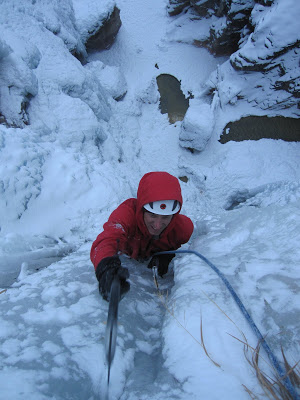 I haven't had much time to get on the ice this season, but did manage o make it down to the Ouray Ice Festival to lead a clinic for Mammut on advanced ice climbing technique. January's cold snap finally allowed the Park to get some good ice flowing just in time for the Fest. With a bit of free time this month, I am hoping to get into the Black Canyon to sample some big wilderness ice. Rumor has it that conditions are pretty good down there.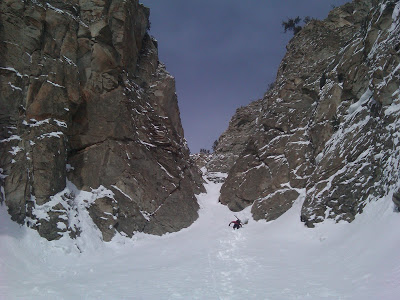 Sub zero temperatures last week made it hard to motivate to get on out my limited time off, but UIAGM guide Mike Bromberg braved it one afternoon to get into some steep skiing on Mt. Crested Butte's Country Club Couloir. This rarely fills in enough to be worthy as it faces due south, but sticky wet snow this year has it plastered. Still very narrow in some places, it made for an exciting descent!Check out Mike's video:
Skiing Crested Butte's Country Club Couloir from mikebromberg on Vimeo.