I've been over in Europe all summer competing in the Bouldering World Cups. It has been a hectic season with all the traveling and with a competition nearly every weekend. We've barely been able to get outside to climb, and frankly I'm getting pretty sick of all this plastic!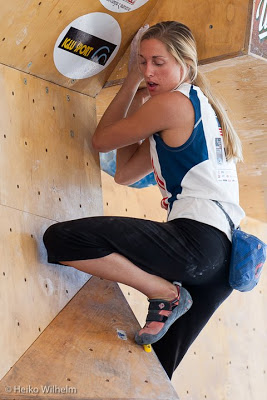 Our schedule has been intense, with the first stop starting in Milan--Slovenija--Vienna--Canmore--Vail--Netherlands--Barcelona--Sheffield, and rounding out with the Arco World Championships in Italy.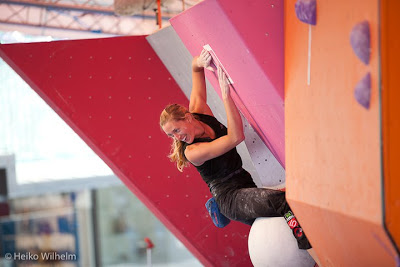 I've been quite homesick this season, but have had the company of a few fellow North Americans, Sean McColl, Daniel and Courtney Woods, Ian Dory, Matty Hong, Alex Puccio.
It was awesome to return for the Canada and Vail world cups, and very fun to see everyone in the mid-season break.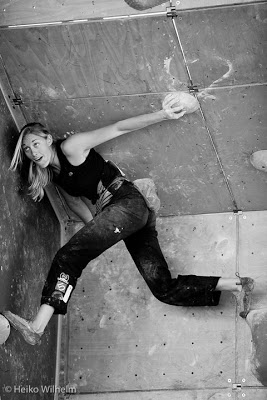 The best part of the season so far has been the honor of commentating the live world cup webcasts!! I've been able to commentate at most of the events this year, and it has been so much fun, and we have reached a record-breaking 30,000 online viewers!! It's been a lot of fun, and a great experience!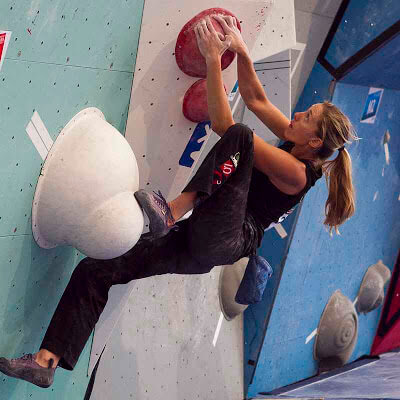 Looking forward to returning to the USA in August to attend the Outdoor Retailer Tradeshow in Salt Lake City and climbing on some ROCK for the rest of the YEAR!!
~Alex Johnson