Its finally here - summer has arrived in New Hampshire. The locals are out and many visiting climbers are arriving at Rumney to climb routes on the steep and overhanging schist.
Schist - a unique rock type that demands a skillful blend of power and technique on holds that often face the wrong way.
The focus of this post is on Mammut gear and one of my favorite areas The Orange Crush Cliff. Crusher, Tropicana, Black Mamba, Prime Climb, and Buried Treasure are all three star 5.11 routes that are a full 30 meters on this crag.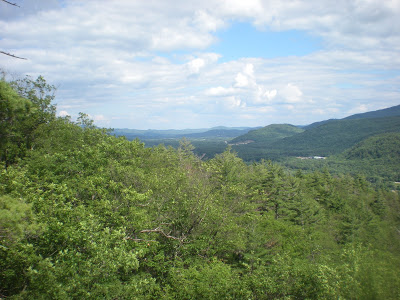 The view of the hardwood forest and Baker River Valley from the crag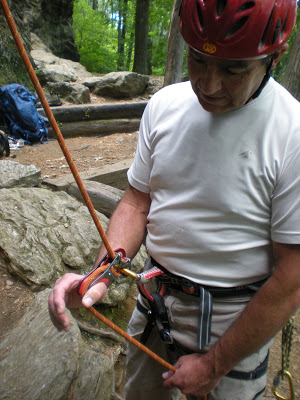 Aubrey and I have been using the Mammut Smart Belay device. The device is light, very easy to give out rope, it has dynamic braking of the climber in a fall, and the lowers are smooth and steady. There are a few options for the device - works with singles, doubles or twin ropes.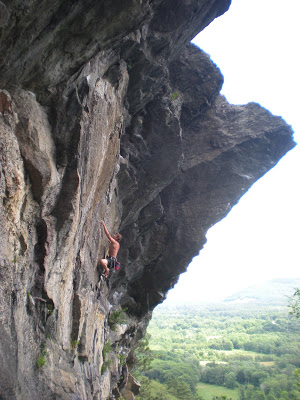 Matt up high on one of the area classics - Crusher 5.11d - 13 clips with two cruxes - pumpy and sustained right to the finish. The wildly overhanging Predator 13a/b is on the prow behind him.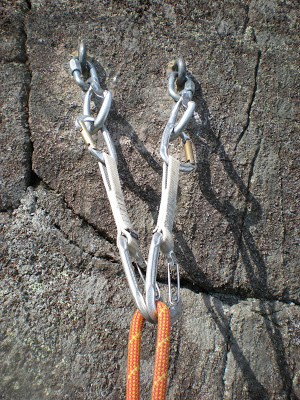 Most of the routes here are equipped with glue in bolts and state of the art quick clips.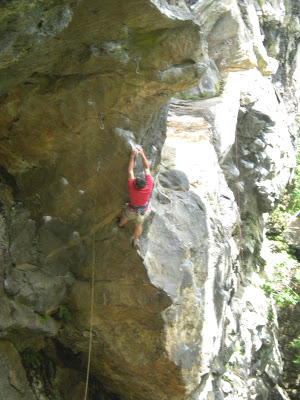 Eric working up the first crux of Crusher.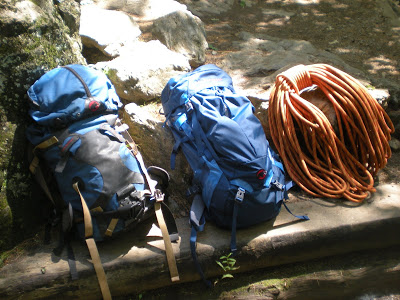 Mammut gear - the older Ice 35 pack in great shape and the new Trion Guide 35 pack.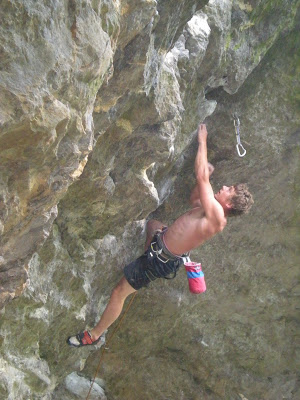 Matt crankin' out on the very steep Orangahang 12.a on the upper Orange Crush.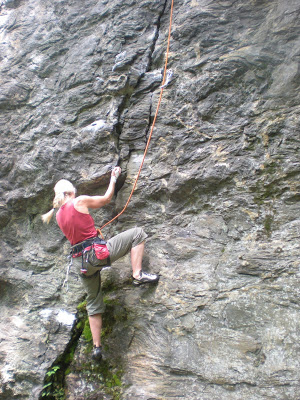 Terry cruising up Sky Pilot 5.11c at the Five Eight Crag.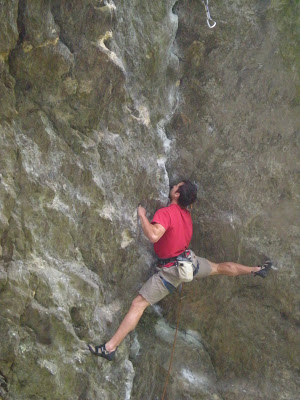 Eric trying to get relief on Orangahang, be sure to keep on going cause the pump will get you.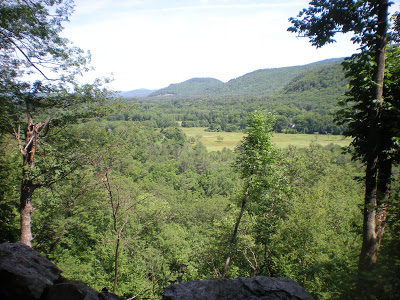 Another view of the Baker River valley from the Main Cliff area.
Art Mooney