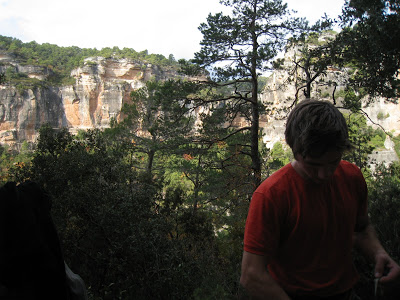 Despite a
terrible weather forecast
, we decided to accept the long drive and extra costs to head south into Spain to try and find some sunny sport climbing in Siruana.
Actually, we've had much better weather than expected, and have just climbed three days in a row... out of fear of missing a good weather day (given the perpetually threatening forecast).
Though it's definitely climbable weather today, we're taking a rest day. We're starting to get the feeling that, though the forecast always looks pretty dismal, the weather here usually seems to be a bit better than predicted.
Unfortunately, the internet here is terribly slow for uploading images, so I'll have to put some more up later (when I get to Sweden in December, perhaps).