This past winter we were able to take a trip to Las Vegas, Nevada to boulder for two weeks. It was our first major trip in our new/ converted van,
Rodney
. We'd both been to Red Rocks previously to rope climb, but neither of us had ever really bouldered in Red Rocks before this trip. We found the bouldering there to be really fun and plentiful. We were lucky enough to be joined by many friends on the trip. Following are a few images from our time there.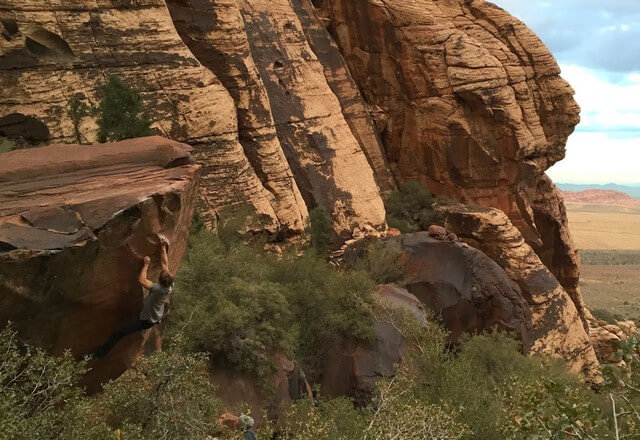 Nalle Hukkataival flashing Stand and Deliver V11 in Juniper Canyon. It's a ways up there but well worth the time!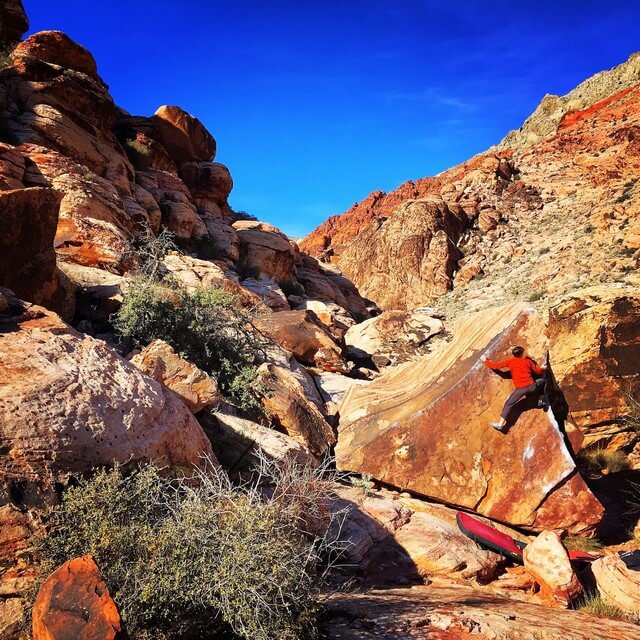 Sander Pick on the classic Pork Chop in Gateway Canyon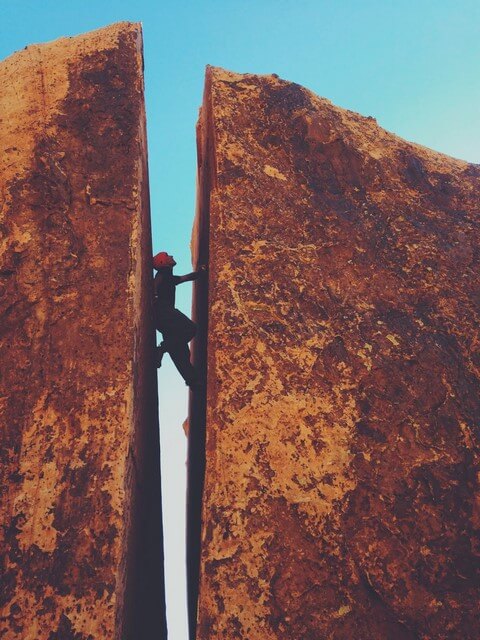 Always fun exploring Plumber's Crack 5.9
Another one of Sander Pick, showing off his leg splits on the top of Natasha's Highball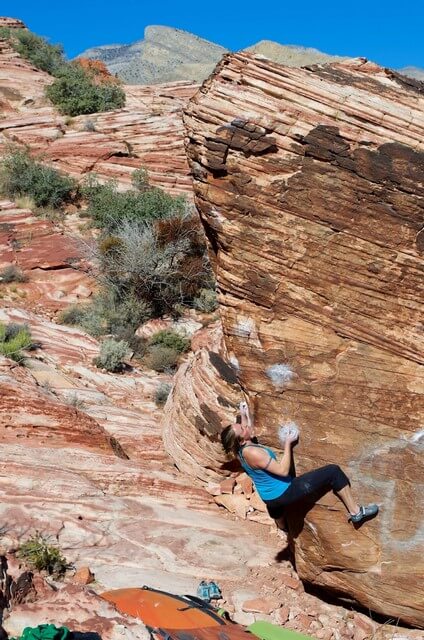 Christine baking in the sun at Red Springs, climbing The Prayer V5/6
Sneaking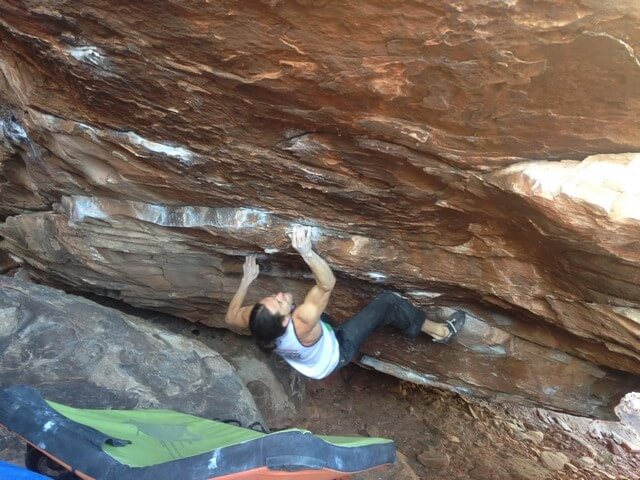 Isaac Caldiero on Bitch Slap 5. We wish him and Laura good luck in the ninja battles.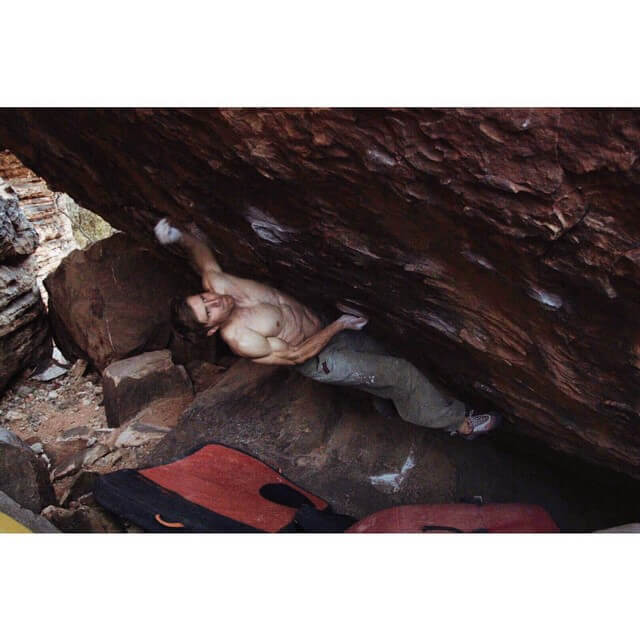 Screen grab of David on Lethal Design from Sander Picks video below.