When early season rains dampen Squamish many climbers flee to the Okanagan, a dry belt on the east side of the Coast Mountains. Near the city of Penticton is an extensive cragging area, Skaha Bluffs, that offers close to 1,000 single pitch climbs on beautifully featured gneiss. The nature of the climbing is varied and the dozens of excellent cliffs are connected by a pleasant network of hiking trails. Spring and fall are the prime seasons; summer is crazy hot.
This year we stayed from mid-March to mid-April and enjoyed digging in on some excellent projects. The conditions were cool and unsettled, and I was happy to have my Mammut Go Warm T-shirt and Snow Zip Longsleeve to keep me toasty on cold redpoint burns. Aside from Easter weekend madness, we spent many days alone on the vast cliffs, enjoying the peace and beauty of the dry Interior environment.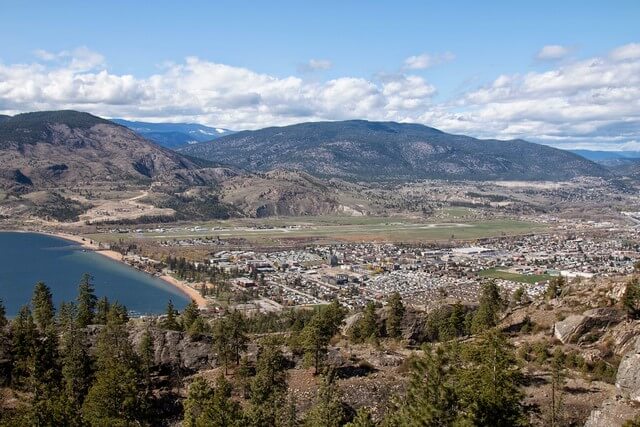 Penticton from Skaha Bluffs.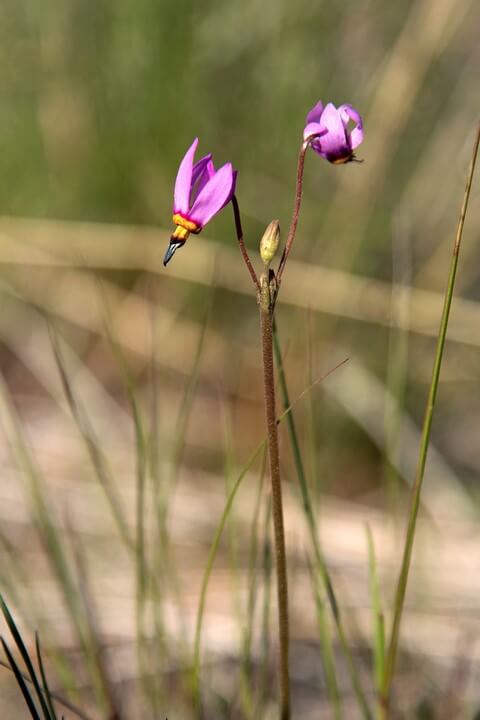 Desert shooting star.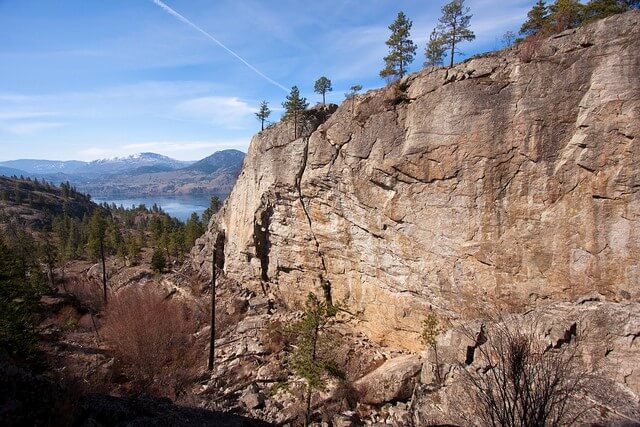 Doctor's Wall, home to a truly fine collection of gently overhanging 5.12 and 5.13 pitches.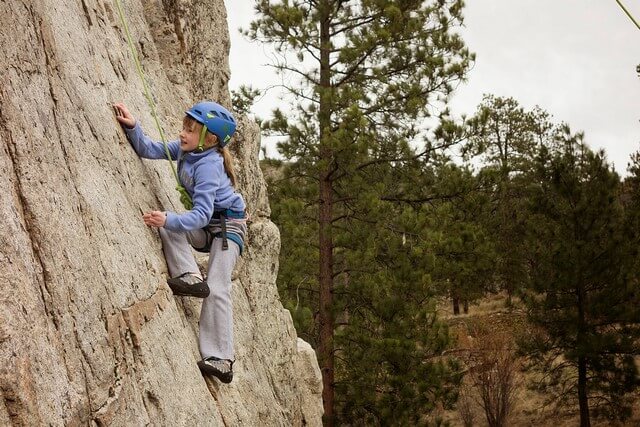 Daycare is a great cliff for kids and novices.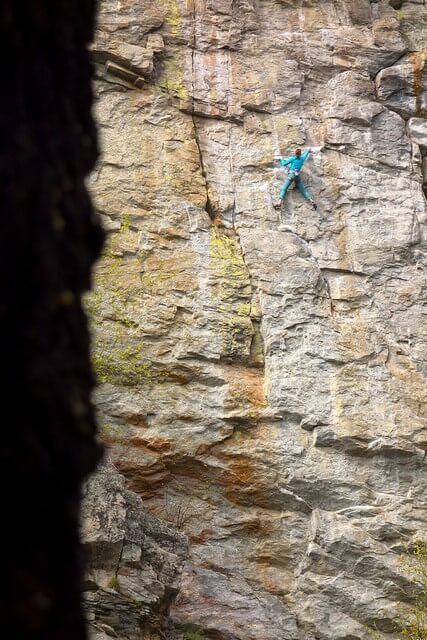 The Bottom Line, a 30-m pitch of juggy holds up a slightly overhanging wall. It's possibly the best 5.11b in Skaha.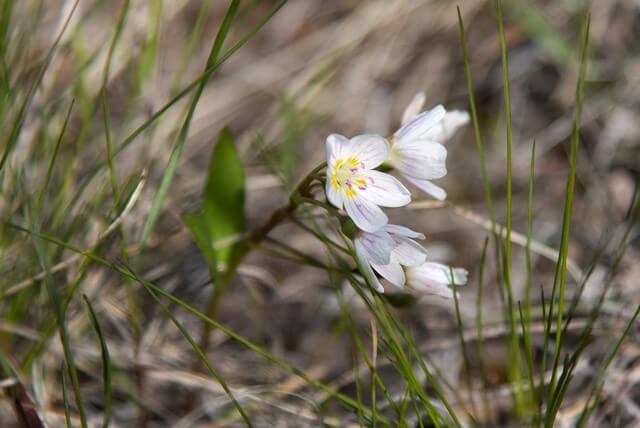 Spring beauty.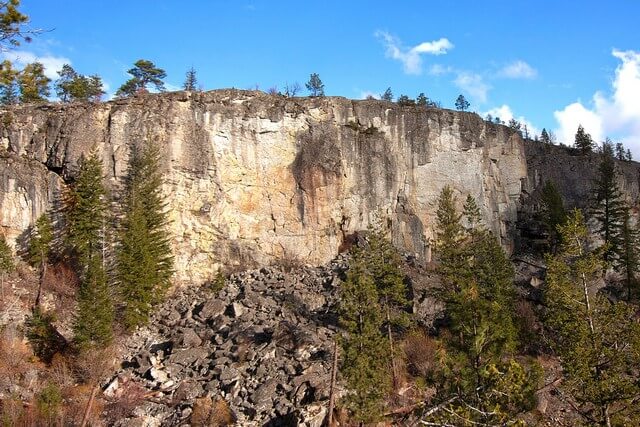 Great White, one of the flagship cliffs in Skaha. The central section is 40-m tall and contains some amazing 5.12 and 5.13 endurance climbs as well as Wings of Desire, a 35-m 5.11b which is another contender for best 5.11 in Skaha.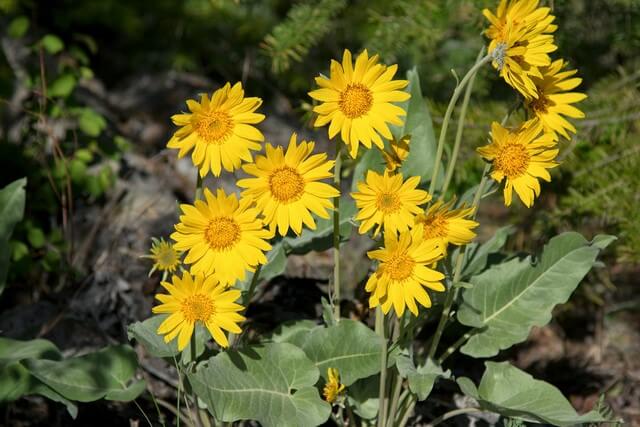 Arrow-leaved balsam root adds colour to the brown hillsides and valleys. You'll see it everywhere.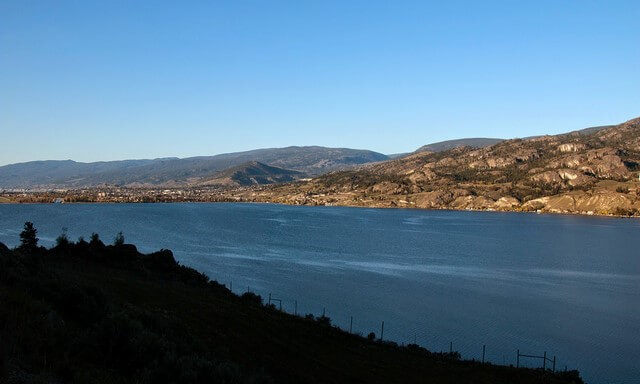 Looking north down Skaha Lake toward Penticton. The Bluffs are on the hillside on the far right of the photograph.
The Belfry has the highest concentration of physical pitches in Skaha, with Replicant (5.13d) being the most famous. It takes a series of stepped overhangs up the leaning edge of the 45-degree wall. Blade Runner, 5.12a, goes left and is exceedingly popular.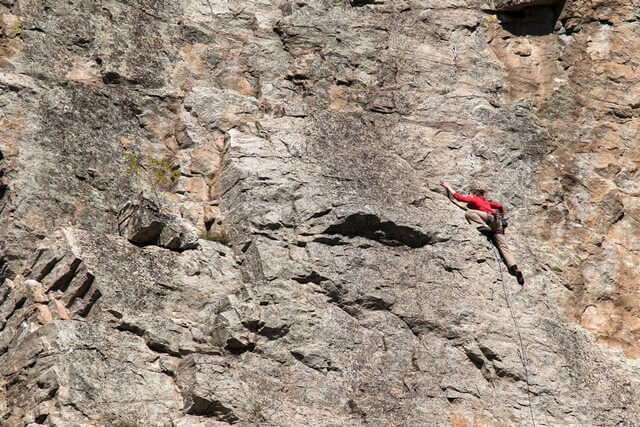 A sunny 5.8 on the south face of Blipvert Tower.
Muscle Beach.
If you find yourself in Western Canada or the Pacific Northwest and are getting your vacation rained out, consider checking out Skaha. This gem of a cragging area has a laid back vibe and is perfectly suited to novice and advanced climbers alike. Enjoy!
Marc Bourdon - Squamish, BC