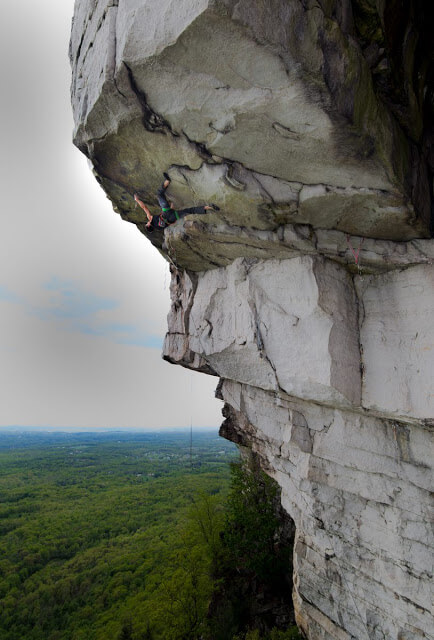 Photos by Christian Fraccia from last years efforts. The french connection roof is like sculpted marble.
While I can appreciate hucking laps on classics at the local crag or visiting new areas for the first time and seeing how my onsighting skills have fared since my last trip to a brand new crag, its really the route that becomes a project that temporarily scratches my eternal itch. Every year I have to look a little bit farther from my home base in Burlington, Vermont. But every year I continue my stubborn, hard headed quest to find new rock climbing projects that kick my ass, humble me and force me to get fitter in mind and body to eventually succeed.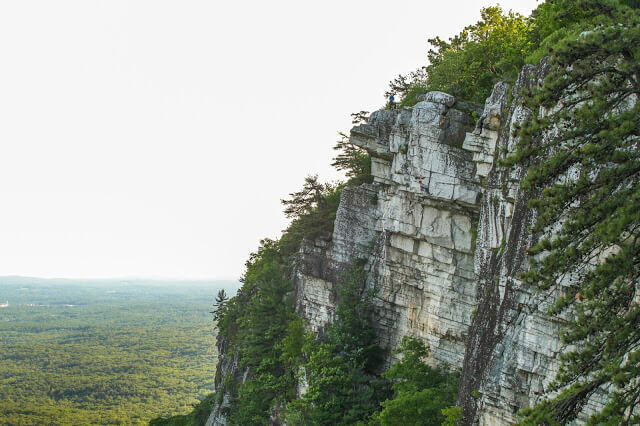 Photo by Paul Jung.
The Shawanagunks or "the Gunks" as it is commonly known is a truly world class rock climbing area that I have sorely neglected in my climbing career thus far here in the northeast. It just happens to lie in that in between distance from my home town, too far for a day trip and too close for a proper road trip. Kids and family and work and life have more often than not designated that I find projects that are a day trip distance away or else at a destination involving an airplane or significant drive to the sandstone crags southeast for a proper climbing trip.
This spring however my sons are now old enough and experienced enough to have started to become proper climbing partners and we were able to take some weekend trips together down to the Gunks and do our first familial party of 3 multi pitch routes together! (humongous shit eating grin!)
And while there I was able to finish off a project that I'd begun to work on last year on a few sporadic trips to the Gunks. Ozone, 5.14a R is a big, bad, ridiculously exposed route that does a direct start to the old school classic Twilight Zone (5.13b) and then finishes out the horizontal roof of the French Connection (5.12+).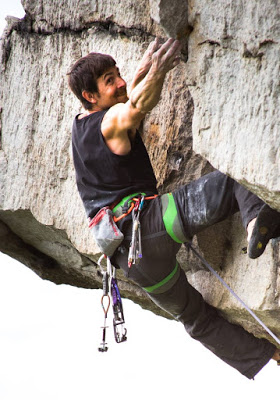 One of the cruxes from the twilight zone part. Photos by Christian Fraccia
The rock is like marble. The movement is totally unique, varied and powerful yet technical. Oh and it's a somewhat terrifying lead due to the runouts and exposed position. This thing is now firmly in place in my top 10 all time favorite pitches of rock climbing.
Ozone was first climbed by Cody Sims about 5 years ago and has had a couple ascents since then but I believe mine was the first ascent since his to do it placing the cams on lead.
Big thanks to my friends, Gunks locals Ken Murphy, Andy Salo and newly honorary local Whitney Boland for the belays and the beta while we all worked on sending the "raddest rig at the gunks".
Mammut gear used for the ascent: Togir Light harness, Revelation 9.2 70meter dry rope, El cap pants, Zephir chalk bag, Bionic Evo and Crag quick draws and Wall Wire gate biners and contact dyneema slings.
Happy Sending!
Peter Kamitses
Mammut Climbing Athlete
Burlington, VT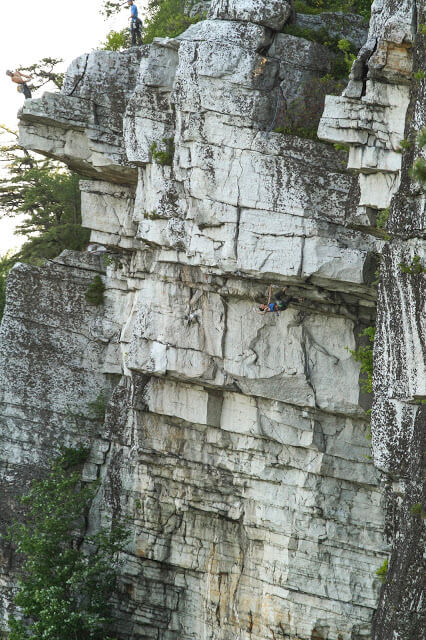 The french connection roof crux at the end. Photo by Paul Jung.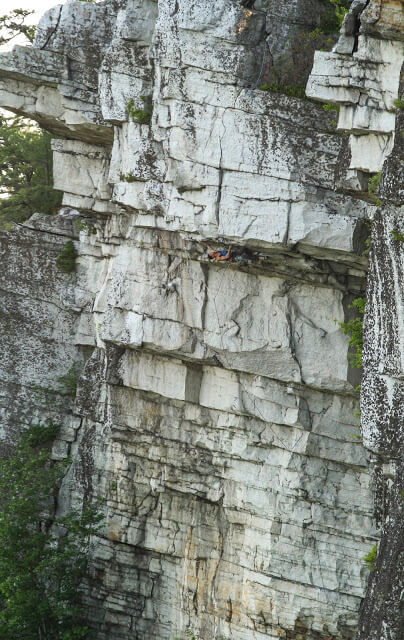 The french connection roof crux at the end. Photo by Paul Jung.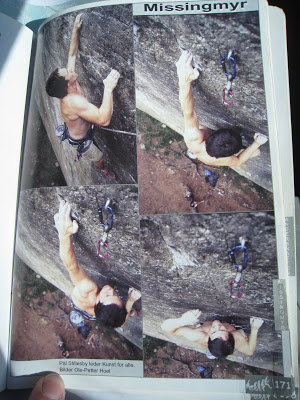 After gaining holds over the lip you put a heel toe above your head in the crack. I fell from this position once....ass first 20 footer into space! exciting!! Photo by Paul Jung.