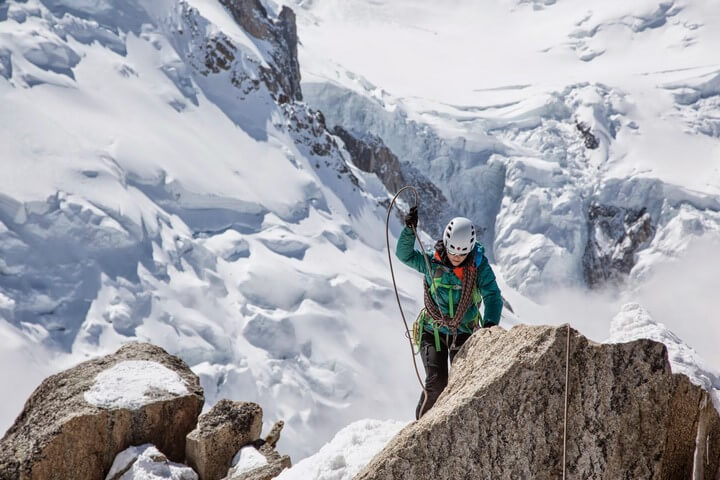 Erin Smart on the Arête des Cosmiques with the glaciers of Mont Blanc in the background.
Photo: David Moscowitz
"Erin, it's supposed to be hard, it's a hard climb. As you get better, it remains hard, the only difference is you are able to get up it." My friend Mike told me this at the beginning of my climbing season this summer. Surprisingly simple to some, yet I had always believed that natural born climbers had an easy time on harder grades. Probably because they just make it look so easy.