Early winter can often be pretty dry around here, making it a good time to get out. This year I decided to put off climbing for a bit and instead join a couple good buddies for a surf mancation Nicaragua style. Great waves and some solid adventures best told with bottle in hand.
I was also lucky enough to meet and get to know the "Don" of Nico Chris Shanks, an ex-pat, old school climber who has made his way in Central America for the last decade. One of many of Chris's projects is investing in a new gorgeous yoga and wellness retreat near Gigante beach. People travel from all over the world to enjoy tree-top living, yoga, surfing, paddling, hiking….and hopefully soon rock climbing. Limestone cliffs happen to everywhere near the resort. From slabs to caves all within a short 5-10 minute boat ride.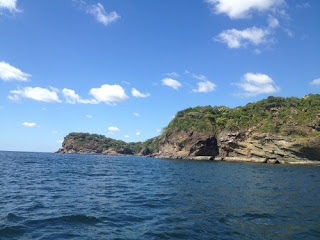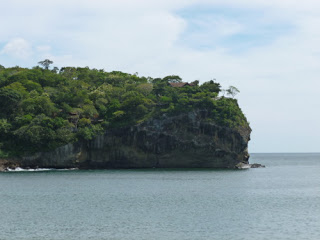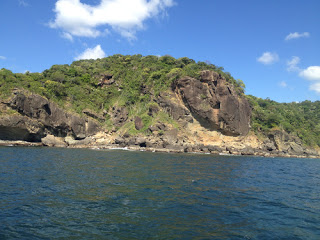 The only catch…they need someone to develop them. Yup, spend a couple of comped weeks living on the pacific coast with the monkeys putting up routes for the Yoga Retreat to offer and use. Turns out I know just the guy for the job!!!!
For now its ice season…but soon…to be continued…
Back on the home front we had one of the warmest November and early December on record, but that has just turned and the pillers are getting FAT!! With no Ouray comp to train for this year I've decided to get back to putting up new routes around here. This weekend I kicked things off with the FA of a cool super steep M10 located in the aptly named Choss Cave. Nothing but upside down modern trickery out and up some heinous frozen choss; love it! Immediately after I belayed good friend Matt McCormick as he hooked up a solid flash of the thing, nice work man!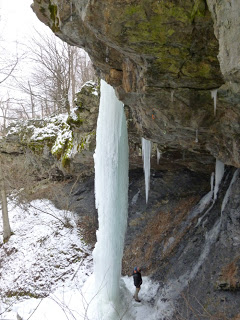 Jeremy "Rowdy" Dowdy inspects the Choss. The Free Standing Piller is a fun little NEI 4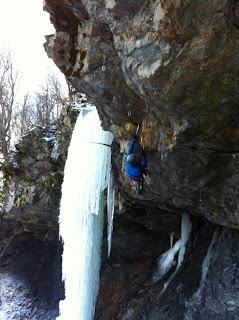 Finally some feet...(last years photo, sorry)
By this coming weekend the ice should be huge and with a handful of hard undone lines waiting on the large north face….well, things should be good.
Happy New Year All! - Josh Worley, Burlington VT