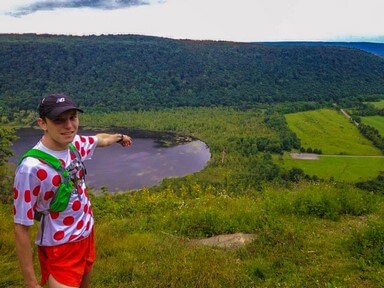 Gotta love the polka-dot shirt! and Mammut MTR pack
After a few weeks since my Wildcat Romp 50k, I have been starting solid training again and really feeling like the Cole I knew last fall. I had chosen this race because I was looking for something that would be a late summer race and get myself a race test before my big races this fall. I always like to have my most critical races scheduled for the fall as cooler weather seems to suit me well.
I had the interest in running an ultra in NJ, my home state to see how that would go. Well, here is the story.