As many of you throughout the country are transitioning from winter to spring, trading ski boots and ice axes for rock shoes and crash pads.  I had the pleasure of extending my season and continuing my guide education in Pemberton British Columbia on the American Mountain Guides Association Ski Exam.  The Ski Exam is the eight day culmination of the ski track and candidates are assessed and certified at the IFMGA standard in addition to furthering our general education.  Candidates come to the exam with a large amount experience, not to mention all the course work including a 12-day Ski Guide Course, 10-day Advanced Ski Guide Course and Aspirant Exam, a 4-day AIARE Level II, and a 5-day AIARE Level III.  That's 31 days of professional development not to mention in house guide trainings, personal training days and days with actual clients.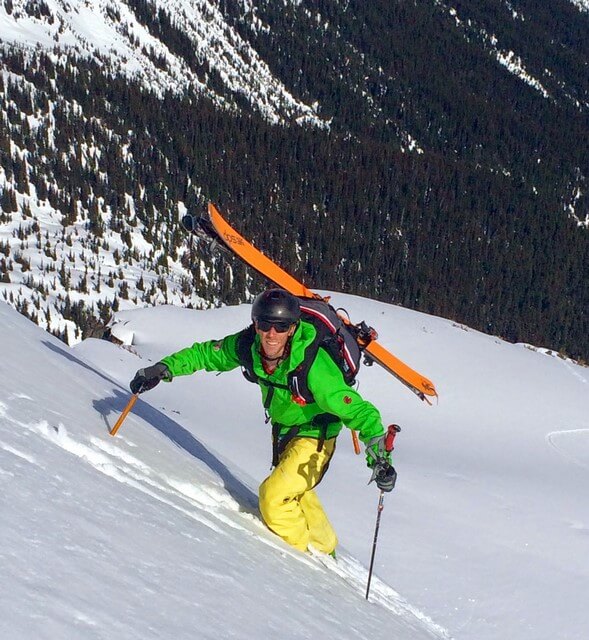 Coming up one of our many technical challenges during our heli day! Photo Amos Whiting

Gear I couldn't live with out; P.A.S Pro Airbag pack, Barryvox pulse, Fast lock probes, Ultimate Hoody softshell jacket, Alyeska GTX Pro jacket and most importantly the Alyeska GTX Pro Realization pant. Having the built in harness worked amazing for everything from quick rappels to crevasse rescue.