We're nearing the end of our stay in Kalymnos and it's been a wonderful trip. Since many people ask when is the best time to come to Kalymnos to climb, I thought I'd share my experiences. I've now been here during the months of March, October and November and will describe the pros and cons to each month that I've personally experienced. And before I forget, the 80 m Mammut Infinity I brought is indispensable here. A long cord is a must!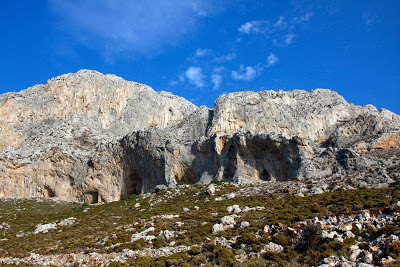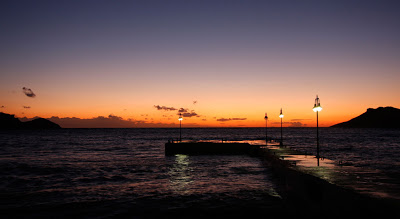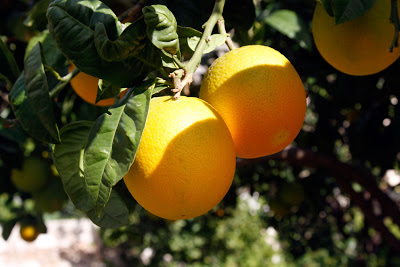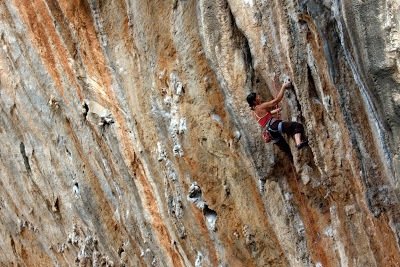 March
(and early April): Our first trip to the island was four years ago in the early spring. We had a fantastic time and, since we'd not been here before, had lots of climbs to try. The island was very peaceful and in full bloom after a stormy winter. There were wildflowers on the slopes below the cliffs and the air was heavy with the fragrance of wild herbs. We had our pick of accommodation and received an early season discount on a beautiful suite, but most of the local businesses were still closed (we had to drive to Pothia for groceries). As far as I was concerned, there were only two downsides to coming at this time: seepage on the cliffs and a sea that was too cold for enjoyable swimming. With so many routes to choose from, the seepage didn't stop us from having a great and productive two weeks (we did lots of classics), but we never set foot in the water – it was just too chilly.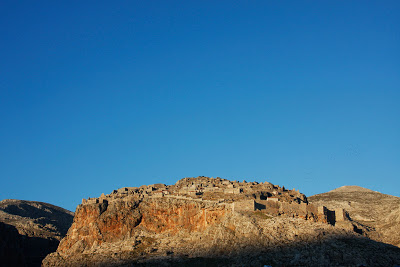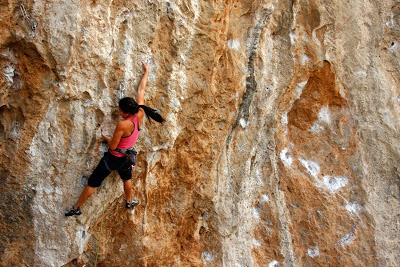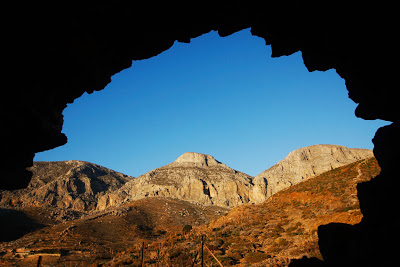 October
: Since everyone seems to come here in October, we thought we'd follow the herd and plan the first half of our current trip for that month. Although the weather was gorgeous and hot when we arrived, the conditions were very poor for serious climbing. It was extremely hot and humid for the first three weeks of the month with barely a single breezy day for relief – I felt like I was climbing in Squamish in a July heat wave. Maybe this was unusual, I don't know, but it didn't stop hundreds of climbers from flocking to the cliffs each day. It was seriously crowded and we waited in line many days to try a single popular route, even at remote locations like the Sikati Cave. The town was crowded and noisy, but there was a distinct feeling of excitement amongst those vacationing here, and the beach conditions were perfect. The Aegean Sea was wonderfully warm and we swam and snorkeled daily. The beaches were moderately crowded, but with transportation it was easy to get away from the "hotspots" and find seclusion. In summary, I'd say that if the beach aspect of your vacation is as important as the climbing, October is likely your best bet.
Pictures of our 3-year-old daughter climbing at Odyssey. Kalymnos is very family friendly!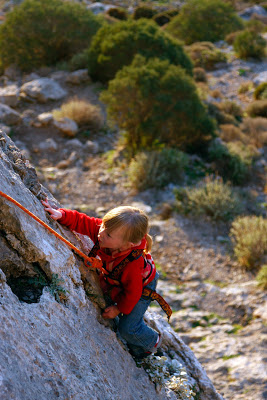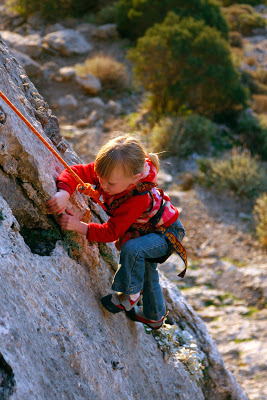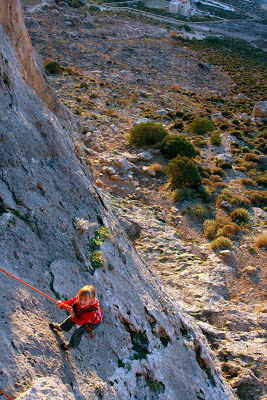 November
: On November 1st, a switch was flipped in Kalymnos. The crowds literally disappeared and the storms rolled in signaling an end to the summer-like weather. We had a week of on-and-off rain, but it never really stopped us from climbing. The cliffs dried fast - if it rained one day, we'd rest and climb the next. And then it cleared up. The last three weeks of the month have been almost perfect rock climbing conditions. The cliffs are not seeping, the winds are from the north (low humidity) and the temperatures are perfect. It's chilly in the shade (bring your parka) and warm in the sun, but not hot. In fact, if you were so inclined, you could climb in the sun without suffering afterward from moderate heat stroke. Swimming is definitely still do-able, but the water is on the brisk side - for long snorkeling sessions, I'd recommend a neoprene "farmer john". Many of the local businesses have closed and the beaches are practically deserted. The solitude and slower pace have been a wonderful "come down" from the craziness of October. In summary, if your real priority in coming here is the climbing, I'd say November is your best bet, although the likelihood of unsettled weather is probably higher in a typical year.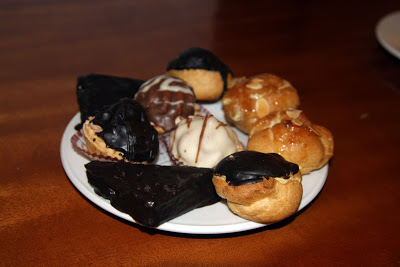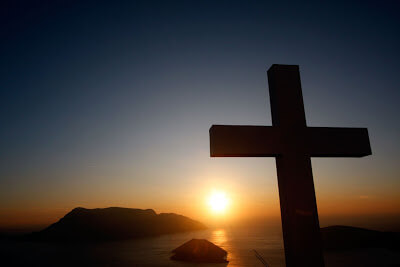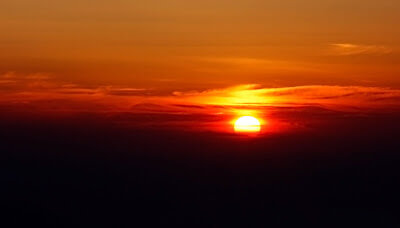 Hopefully this helps anyone planning a future vacation. We've ticked some great routes here (mostly in November) and all are listed on our 8a nu pages. Enjoy the end of fall and the start of winter!
Marc Bourdon - Squamish, BC