I just got home from a short 10 day trip to Washington and Northern Idaho. The first half of the trip Heather and I spent visiting her family, eating good food in Seattle and lounging on the back deck with my Father-in-Law who recently had a series of heart related surgeries. After some good quality time with family we headed to the small town of Riggins in Northern Idaho where we met up with some close friends from home in Eastern Idaho. Riggins offers a great limestone area high in the Seven Devils Mountains; a superb place to beat the summer heat! A cold front moved in and we were blessed with daytime highs in the mid 40's... perfect for climbing difficult limestone routes!

I climbed my new favorite route at the Projects Sector called So Thin, So Fat. This line is brilliant 70ft line of difficult crimps, side-pulls, and big moves on a gently overhung chunk of limestone in the midst of a dense pine forest. Beautiful!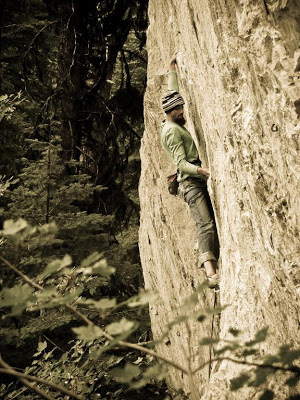 The fat section of
So Thin, So Fat 5.13+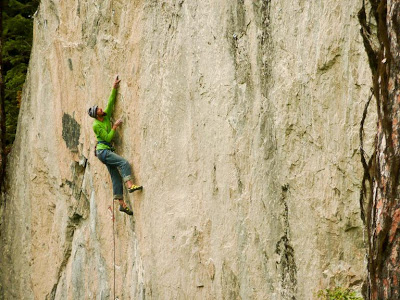 the thin section of
So Thin, So Fat


Closer to home, I've been developing a new Sector called the Pines in Palisades Creek. This crag requires a nice 2 mile hike up a well traveled and scenic trail to reach the cave.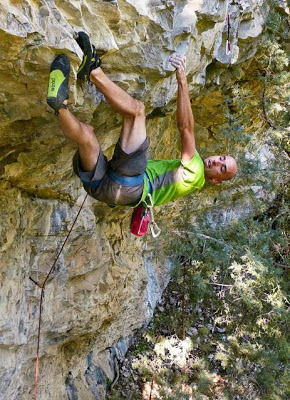 The Bandwagon (project)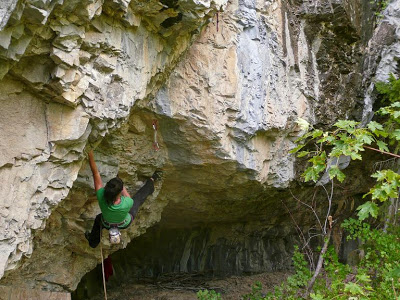 My wife, Heather working on my favorite line at "The Pines" i called
Ages of You 5.13a


The weather for most of the summer here in Idaho has been on the mild side which allowed me to spend a lot of time establishing new boulder problems in the Lower Teton River Canyon below the old Teton Dam Site. All said and done, 60+ new boulder problems up to V9 in difficulty were established. Two of my favorite problems were
The Chambermaid V8
and
Bela Lugosi V6