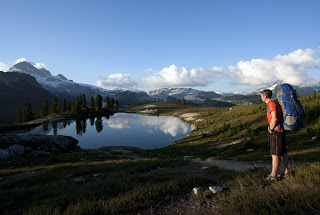 Heron Light in front of Elfin Lakes, Garibaldi Park, Squamish.
With the hot summer weather in Squamish making difficult climbing, well, difficult, we continued to focus on getting into the alpine to explore new areas and research my latest guidebook.Our gear is getting a serious workout this summer and I got to test my new
Heron Light
overnight pack. I've got the 60 +15 litre size and found it pretty much perfect for multi-day trips in good weather (small tent, small sleeping bag, minimal clothing). If you were doing long trips in the off-season, you might want the 70-litre size for more clothing or the addition of climbing gear, et cetera.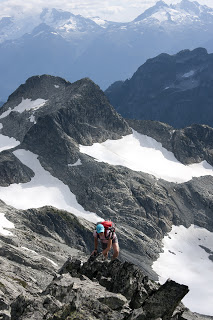 The pack carries beautifully and has a really simple adjustment system that allows it to fit a wide range of back sizes. It has a sleek shape and the compression straps work great, both to tighten down your load and carry items on the outside. I love the small pocket in the hipbelt, which is the perfect size for a point-and-shoot camera, and the hydration system allows you to use a bladder for long hikes in hot weather. I walked about 22 km with it and the pack remained comfortable due to the well-designed, pivoting hipbelt.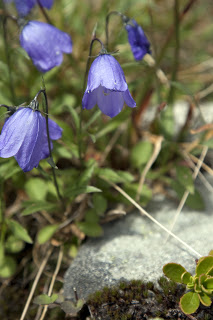 Common harebell on the south ridge of Tricouni Peak.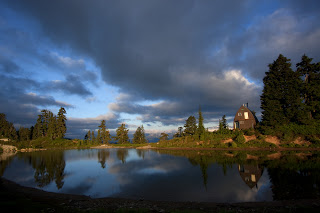 Elfin Lakes at first light.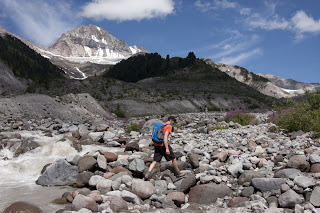 The approach to Opal Cone and Mamquam Lake, the jumping off point for exploring the massive Mamquam Icefield and for ascents of Mount Mamquam (2,588 m). Creon Contact in action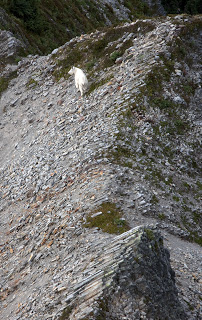 Mountain goat on the summit ridge of Columnar Peak (1,826 m), Garibaldi Provincial Park. This volcanic peak is a perfect day trip from the Elfin Lakes shelter.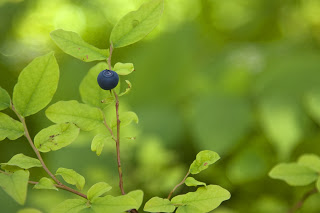 Wild blueberry, a very common plant in the subalpine forests around Squamish.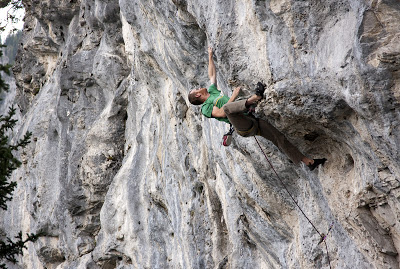 Mamquam Lake. A long hike but well worth the effort.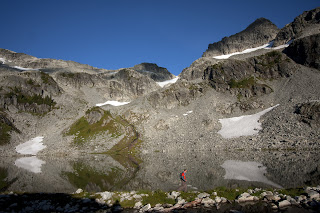 Hiking along the shore of the upper alpine lake after an excellent rock scrambling ascent of Tricouni Peak (2,122 m) just north of Squamish.
Hiking across the final clinker slope with the Creon Element on an ascent of Mt. Price (2,052 m) in Garibaldi Provincial Park. The pointed peak of the iconic Mt. Garibaldi (2,678 m) is on the left in the background.


Enjoy the end of summer everyone!