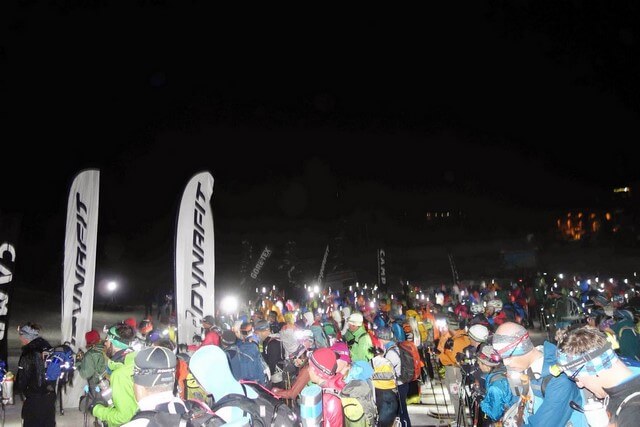 Racers lined up for the midnight start at Mt. Crested Butte
Photo ©Doug Shepherd
Sometimes, circumstances in the mountains are beyond your control.  Injuries, weather, and sickness are just a few things that can derail months of preparation.  When it's obvious a climb, a race, or a trip isn't going to go your way, what do you do?  Burn out and give up?  Enjoy the experience for what it is?  All of these issues become even more complicated when you are working with a partner, who is fighting his or her own battles.  My strongest relationships are with those partners whom I've gone with into the mountains and tried our best, independent of success or failure.