by Chris Thomas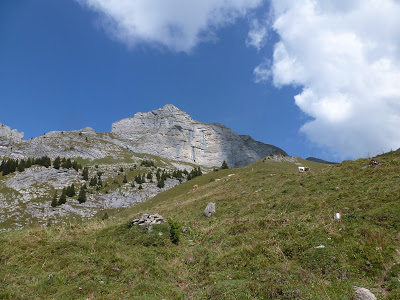 Approaching Hintisberg through the cow pasture.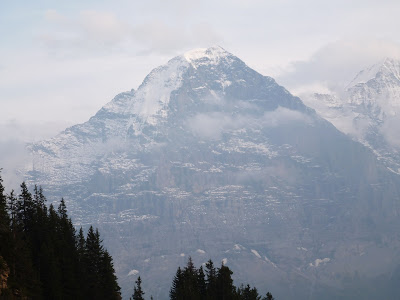 Looking across the valley at the North Face of the Eiger!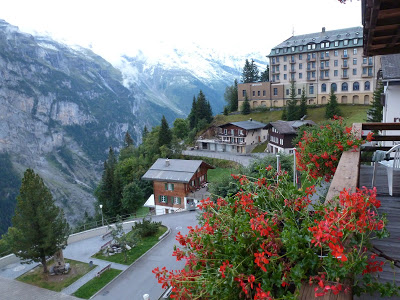 Picturesque Murren.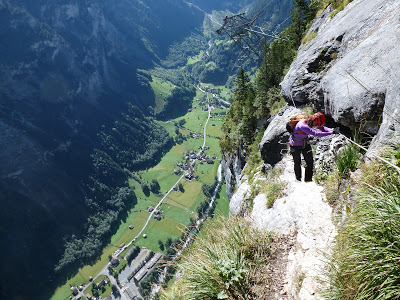 Before the trip I was skeptical about via ferrata. Sarah was super excited about it, but to me

It seemed like a contrived substitute for real climbing.

How wrong I was!

We used the via ferrata in Murren to approach the climbing a Gimmelwald and had a blast! So much fun and so much exposure!
Making it even cooler was the base jumping event going on. We watched dozens of wing suiters take off just a few feet away from us.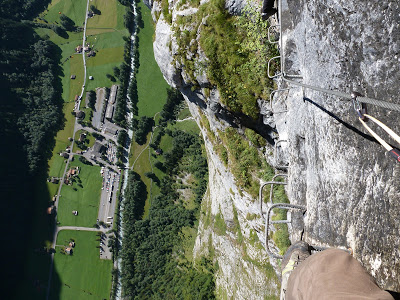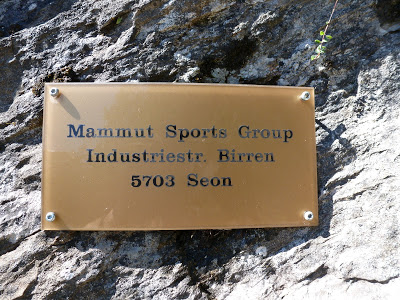 Thanks for contributing to the construction Mammut!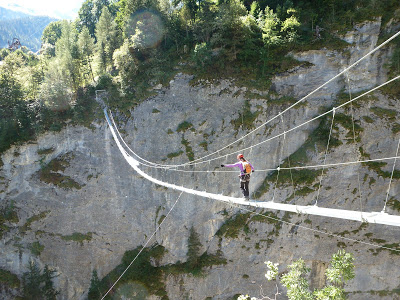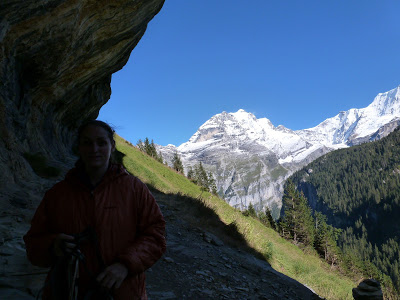 Gimmelwald. Perhaps the most scenic sport climbing area I've ever been to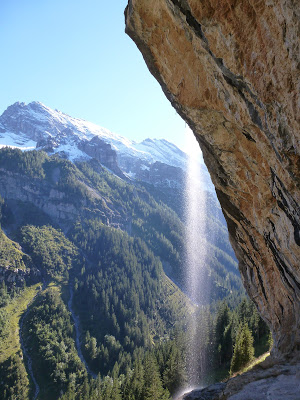 Our week in Switzerland flew by. There's so much to do - it's like paradise for a climber. I'll defintiely be back soon.