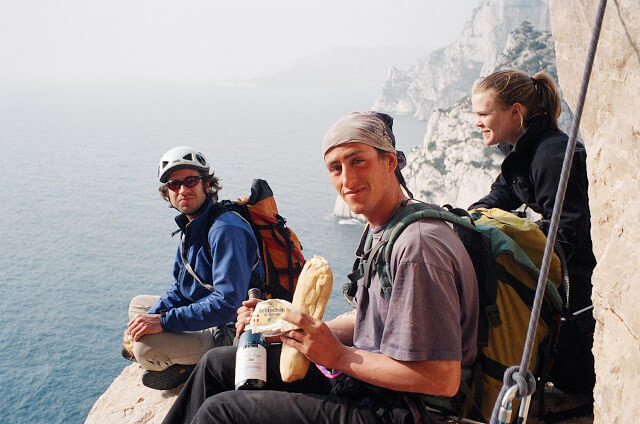 Climbing trip to Les Calanques in 2004. From left to right, Chad, Mathieu, and Erin.
Photo by Matthew Smith.
Sitting on the couch with my old Dell laptop, I remember scrolling through the lengthy American Mountain Guide Association's prerequisites on their website back in my college apartment in Bellingham, WA. I knew I could get through the ski guiding discipline with some work, but glancing at the rock guiding discipline made me unsure whether this was a possibility for me. To complete the program, one needs to have completed over 130 prerequisite climbs, 26 days of course and examination, guide routes up to grade V, and be confident leading 5.10+/A2 (sport and traditional). This list was intimidating to me as I had done very little climbing up to this point, and most was following my friends up routes.